Hundreds of enterprises, both Vietnamese and foreign invested, are increasingly concerned about supply of components from China.
A representative of Datalogic Vietnam, a barcode scanner producer, said that Chinese supply has not resumed after Tet. Meanwhile, the operation of the company depends on imported materials from China.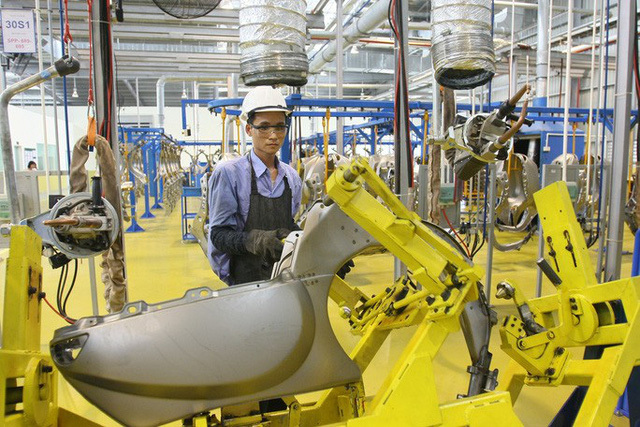 He said the amount of components stored at the factory located in the HCM City Hi-tech Park is enough for production until the end of the week.

If the Chinese partner doesn't resume supply and goods transportation cannot return to normal, the company may have to suspend production. If so, 400 workers will have to be off while waiting for components to arrive.

Hundreds of enterprises, both Vietnamese and foreign invested, are increasingly concerned about supply of components from China.
Datalogic Vietnam is just one of many foreign invested enterprises (FIEs) that are suffering from the lack of input materials caused by the coronavirus outbreak. The supply from China, the biggest component supplier, has been suspended.

The HCM City Hi-tech Park Business Association (SBA) has sent a document to the HCM City Hi-tech Park Management (SHTP) and the HCM City IZ and EPZ Enterprise Association (HBA)asking for help to overcome the difficulties.

The document, with signatures from about 10 enterprises, including large ones such as Intel Vietnam, Jabil Vietnam, and Schneider Electric Vietnam, asked to create favorable conditions for the transportation of goods between Vietnam and China.

Prior to that, the Civil Aviation Authority of Vietnam (CAAV) released Instruction No 362, on the cancellation of all flight licenses it granted before and suspension of license granting to flights between Vietnam and China, beginning February 1. The decision aims to better control the nCoV epidemic.

Meanwhile, SBA said that its member enterprises need to transport cargo, including materials, machines and equipment between Vietnam and China to maintain their production and business.

Thoi Bao Kinh Te Sai Gon quoted its source as reporting that 2,000 factories in IZs, EPZs and hi-tech parks in HCM City need materials for their production, a large part of which is from China.

Vietnamese enterprises have also been put on tenterhooks as the materials for production are running out.

Le Nhung, director of Thanh Dat Garment which makes products for export to the US and Europe, said his inventory of materials is just enough to maintain production until late February.

The Ministry of Planning and Investment (MPI) confirmed it has received complaints from many enterprises.

LG Vietnam said if nCoV cannot be controlled in the next two weeks, it will not have materials for production. Formosa also said the lack of materials will affect its operation. Thousands of Chinese workers will not return to Vietnam until February 15.
Thanh Lich 

Vietnamese travel firms are focusing on seeking ways to attract domestic visitors amid the coronavirus spread.  

Vietnam is forecast to welcome some 644,000 international tourists in the first quarter, falling by roughly 800,000 arrivals compared with the previous quarter before the outbreak, the General Statistics Office noted in a statement.