The International Finance Corporation (IFC) investor group is now no longer a major shareholder of the Vietnam Joint Stock Commercial Bank for Industry and Trade (VietinBank), after selling more than 55.7 million shares of the bank.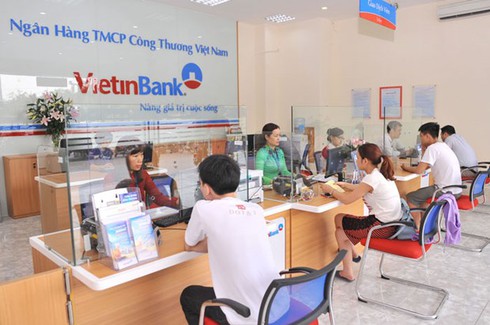 Transactions at VietinBank (Photo VietinBank)
According to a filing on the Ho Chi Minh Stock Exchange (HoSE), the IFC last week sold more than 18.9 million shares while the IFC Capitalization Equity Fund offloaded 36.8 million shares in VietinBank, reducing their ownership from 6.486 percent to 4.99 percent. The IFC now owns 60.9 million VietinBank shares, or 1.63 percent stake, while the IFC Capitalization Equity Fund holds 124.9 million shares, or 3.35 percent stake.

In November last year, the IFC investor group also sold nearly 57.4 million shares of VietinBank, reducing their ownership from 8.027 percent to 6.486 percent.

Currently, the State Bank of Vietnam is the biggest shareholder in VietinBank with a 64.46 percent stake. Japan's MUFG Bank is next with 19.73 percent ownership. The rest are held by other shareholders.

VietinBank, Vietnam's third largest bank by assets, reported an 83 percent increase in pre-tax profits to almost 11.5 trillion VND (495 million USD) in 2019. The bank's assets rose 6.5 percent to 1.24 quadrillion VND (53.29 billion USD). Its bad debt ratio was under 1.2 percent, down from 1.59 percent in 2018.

The bank targets 6-8 percent growth in assets this year, 8-10 percent credit growth and an increase in pre-tax profits of 10 percent. It seeks to keep bad debts under 2 percent. VNA

 The Government supports the policy of allowing four State-owned banks to raise charter capital, said Governor of the State Bank of Viet Nam (SBV) Le Minh Hung.  

Eighteen commercial banks are listed on the bourse, but only one bank entered the bourse in 2019.