The land rent in industrial zones has seen a year-on-year increase of 20-30 percent, according to CBRE Vietnam.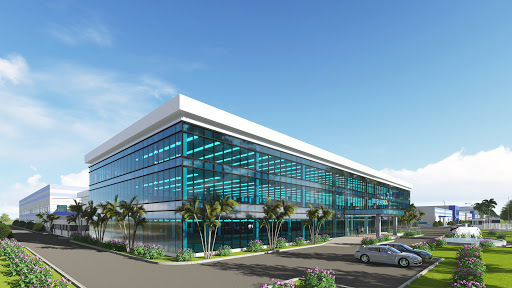 Reuters reported that the giant company Foxconn, which specializes in making parts for Apple, in late November announced it would relocate a part of the iPad and MacBook assembling line to Vietnam. It is expected that Foxconn will begin manufacturing iPads and MacBooks in Vietnam in H1 2021.
Luxshare, one of the big partners of Apple, which has an AirPod assembling plant in Vietnam, is expanding its 30 hectare plant in Bac Giang province this year.
Sources have said Taiwanese Pegatron is seeking permission to invest in two projects in Hai Phong City, totalling $500 million. Pegatron will manufacture electronic products, including household appliances, computers and computer peripheral devices, communication equipment, electronic components, and circuit boards for large electronic enterprises investing in Vietnam and for export.
In Q1 2020, Samsung Vietnam announced investment in an R&D project capitalized at $220 million.
Nikkei Asia noted that Vietnam is receiving great opportunities from the movement of foreign investors relocating their production bases, including the South Korean giant LG Group and German Tesa.
According to CBRE Vietnam, in the pandemic, IZ land is the only market segment witnessing growth in both rental and occupancy rates.
In Q4 2020, the average rent in IZs in five major industrial cities and provinces in the north (Hanoi, Bac Ninh, Hung Yen, Hai Duong and Hai Phong) increased by 2.1 percent year on year, while the occupancy rate was 89.7 percent.
The figures in the four major industrial cities and provinces in the south were 2.5 percent and 87 percent, respectively.
Because of the production relocation movement, the demand for land has been increasing throughout Vietnam.
CBRE Vietnam reported that the rent in some IZs in Hai Phong, Bac Ninh and Hai Duong in the north, and HCM City, Dong Nai and Long An in the south has increased by 20-30 percent.
The demand for land to develop logistics infrastructure has soared, with 20 percent of total inquiries for this. The strong growth of e-commerce and logistics firms since the Covid-19 outbreak has led to high demand for space to store goods and distribution facilities.
In order to keep pace with the 'Asian tigers', Vietnam is building more IZs, and at least 17 IZs will expand.
In 2020, despite the pandemic, GLP, LOGOS and JD.com, the big players in warehouse and logistics, made substantial investments in both the north and the south of Vietnam. Vingroup, a large Vietnamese real estate developer, also joined the market with two new IZs scheduled to become operational in 2021. 
Bao Anh

The sharp increase in the land price framework for the 2020-2024 period will have an adverse impact on the investment environment of many localities, experts have warned.

A lot of real estate traders have missed opportunities to make huge profits because they decided to postpone purchasing plans, hoping that prices would decrease further.