Major investors of Huy Vietnam Group Limited have taken legal action against Huy Nhat, the founder and chairman of Mon Hue, a chain of up to 80 restaurants across the country, as the firm has closed its eateries due to heavy debts.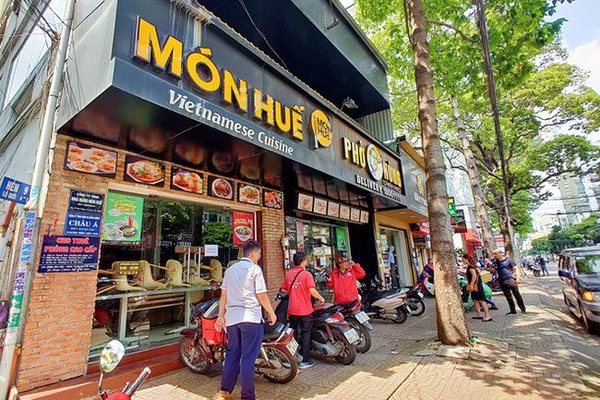 A Mon Hue restaurant - PHOTO: THANHNIEN.VN

Speaking to Nguoi Lao Dong newspaper today, October 24, the investors said they will sue Huy Nhat and his partners, including Ngo Thi My Hanh, managing director of Mon Hue Restaurant Co Ltd, for alleged irregularities such as abnormal transactions and possible fraud. 
According to the investors, the sudden shutdown, which does not necessarily require approval from investors, has caused over 1,500 Vietnamese workers to lose their jobs.
Huy Vietnam manages many other food and beverage brands, such as Pho Ong Hung, Com Express, Great Banh Mi & Cafe, Pho 99, Iki Sushi and TP Tea. At the height of its business operations, the company had over 2,500 workers nationwide and served around 47,000 guests a day.
Since 2013, the investors on behalf of international private investment funds have poured more than US$70 million into the local business. They include ADV Partners, AIF Capital, F&H Fenghe, Fortress Investments, Gryphus Capital and Welkin Capital.
Since early this week, suppliers have picketed the firm's headquarters to demand debts amounting to tens of billions of Vietnamese dong be settled.
Huy Vietnam shut down its website on October 22 following the closure of a series of Mon Hue restaurants. However, the website of Mon Hue, the main brand managed by the firm, is still in operation, though its latest promotional programs were posted at the end of July.
Since its establishment in 2006, Huy Vietnam has become one of the largest food and beverage firms in the country.
Huy Vietnam is known as a 100% foreign-owned enterprise, with charter capital of VND600 billion as of April. Earlier, on October 2, it changed its legal representative from Huy Nhat to Nguyen Quynh Anh.
Mon Hue restaurants suddenly shut down
Mon Hue – a chain of restaurants with up to 80 outlets across the country – has closed its doors without notice.
In Hanoi, restaurants on Hue, Ba Trieu, Xa Dan and Tran Duy Hung streets have been closed for about a week.
Nguyen Manh Cuong, a security guard at a bank next to Mon Hue on Xa Dan Street said the restaurant seems to have had no customers for a year.
The restaurant shut up shop in the middle of last week, he added.
The same happened to another restaurant on Tran Duy Hung Street. They closed their doors earlier this month, online newspaper Zing reported.
A security guard at the restaurant said the staff had yet to receive their wages.
In HCM City, hundreds of suppliers for Mon Hue visited the local police department on Wednesday afternoon seeking billions of đồng in debt from the restaurant's owners.
The headquarters of the company is currently empty and management were unable to be contacted. The company's official website, nhahangmonhue.vn, was also unreachable.
Previously, the supplier hung banners in front of the headquarters of HCM City-based Huy Viet Nam Group Limited – a parent company of Mon Hue Restaurant Co., Ltd – asking to be paid.
 SGT/VNS/VNN