The success of startups depends on the support of the community so they can grow and become unicorns.
A report shows that in H1, there were 60 transactions with $250 million worth of capital poured into Vietnam's startups.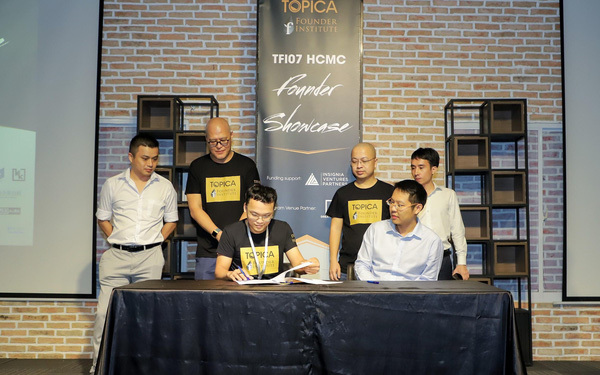 Vietnam ranked third in Southeast Asia, just after Indonesia and Singapore, in the amount of capital invested in startups. Some analysts commented that with the rapid development of the startup ecosystem, plus preferential policies from the government, Vietnam is a place to nurture "future unicorns".

Analysts predict that the total investment capital in Vietnam's startups by the end of 2019 may reach $800 million, an increase of 80 percent over 2018. With the population of 90 million and high proportion of young people who have good education and high average growth rate of 6.7 percent, Vietnam has become an attractive destination for investors.

Vietnam ranked third in Southeast Asia, just after Indonesia and Singapore, in the amount of capital invested in startups.
In H1 2019, about $5.9 billion was poured into Asian startups, 17 percent of which went to Vietnam.

MoMo e-wallet successfully called for $100 million worth of capital from the US Warburg Pincus, and Tiki received $75 million from GIC, while VNPay got $50 million from GIC.

Not only foreign investors, large domestic corporations are also seeking opportunities to pour capital into potential startups. This partially increased the number of Vietnam's startups from 400 in 2012 to 3,000 in 2018.

Startup communities have been taking shape and developing rapidly to support each other in human resources, finance, administration and working space. A report shows that there are over 50 incubators and organizations which promote business and 70 co-working spaces.

Not only giving support in facilities and finance to startups, many incubators and startup promotion organizations also offer training programs to help increase the survival rate of startups. These include Topica Founder Institute, Silicon Valley Vietnam (VSSV), FIRST, HATCH! PROGRAM, mLab, Hub.IT and the HCM City Hi-tech Park.

The TFI startup training program with throughout Vietnam and Southeast Asia has opened many opportunities to learners to develop their businesses. The startup community comprises hundreds of investment funds in Vietnam and overseas, leading trainers, founders, and TFI former learners.

After finishing the program, startups receive $50,000 from Insiginia Ventures Partners as the 'original luggage' in their business path. Thanks to accelerators like TFI, startups can grow rapidly within several months instead of several years

Under the national draft strategy on the 4.0 industry revolution by 2030, which has been approved by the Ministry of Planning and Investment, Vietnam would have at least five technology firms worth more than $1 billion, or unicorns, by 2025, while the figure would be double by 2030.
Thanh Lich 

Vietnam's start-up sector is closing the gap with regional leaders Indonesia and Singapore with new investment, according to a Nikkei Asian Review article.  

In only two years, Vietnam has climbed to the third position among the six ASEAN countries enjoying the most active startup ecosystems, trailing behind only Indonesia and Singapore.