Japanese retail giant AEAON Co. will double the value of products it procures from Vietnam from the current level to 500 million USD in 2020.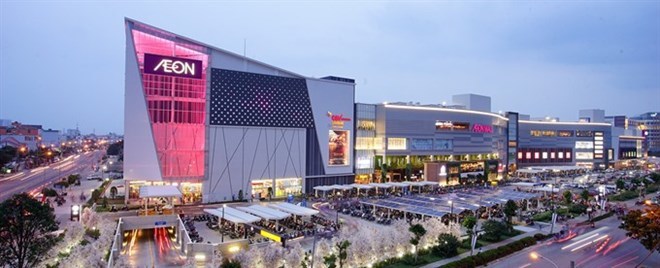 The figure is expected to increase to 1 billion USD in 2025 as the Southeast Asian nation seen as having great potential as a supplier of quality food for Japanese consumers.
"Food has room to grow further," Kyodo News quoted Eiji Shibata, executive officer and chief merchandising and logistics officer of the Japanese retailer, as saying. The AEON group's food sales make up about 70 percent of the total in Japan, he added.
The total value of Vietnamese goods imported for sale at AEON outlets in Japan rose 7.6 percent in 2018 from the previous year to 26.5 billion yen (245 million USD), with clothing accounting for 55 percent of the total.
AEON, based in Chiba east of Tokyo, inaugurated four malls in Vietnam. The company will open another mall in Hanoi.
As an effort to bring more Vietnamese products to Japanese customers, AEON held a Vietnam fair from June 7-9 at its 46 supermarkets and malls in Kanto region, including AEON Lake Town Mori in Saitama prefecture – one of three largest AEON malls.
At the fair, the company introduced Vietnam's high-quality agricultural products and goods, including fruits, basa fish, shrimp and ingredients for pho and bun cooking, coffee, shirts and suitcases, that drew attention from customers to AEON supermarkets.-VNA