The Export-Import Bank of Korea (Korea Eximbank) has said that it has agreed to open a 2 billion USD credit line to Vietnam's PetroVietnam in a bid to help more Korean companies venture into the fast-growing economy.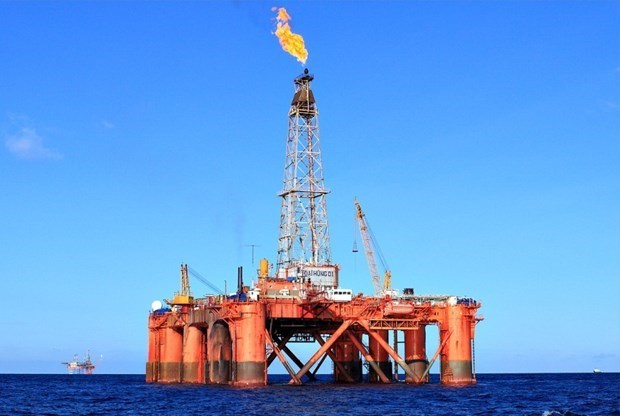 PetroVietnam's oil rig in Dai Hung oil field. (Source: pvn.vn)
Yonhap news agency cited the Korean bank that the deal would help Korean companies win more deals for Vietnam's massive infrastructure-building projects.
The deal followed the first dialogue on economic cooperation at deputy prime minister level between the Republic of Korea (RoK) and Vietnam in Seoul last week, where Vietnamese Deputy Prime Minister Vuong Dinh Hue and his Korean counterpart Hong Nam Ki agreed to expand cooperation in oil and gas and power production.
At the dialogue, the two sides agreed on a number of cooperation initiatives and contents in trade-investment; finance-banking and development cooperation; infrastructure, construction and energy; industry, agriculture, science-technology and information and communication technology; healthcare and labour.
The two sides agreed to strengthen coordination to improve bilateral trade, including measures to reduce Vietnam's trade deficit with the RoK and increase Vietnamese export of products to the market.
The two sides reached agreements to deal with obstacles facing businesses of both sides, while increasing Korean investment in prioritised areas of Vietnam.
Reports from the Vietnamese Ministry of Planning and Investment showed the RoK's firms registered to invest 64.7 billion USD in Vietnam as of May 20, of which more than 2.6 billion USD was posted in the first five months of this year.
Currently, 7,000 Korean firms are operating in Vietnam, including big names such as Samsung, LG, Hyundai, Lotte and Daewoo, while some 50,000 Vietnamese are working in the RoK.
The RoK is Vietnam's second-largest trading partner, with trade revenue of about 68.3 billion USD last year, while Vietnam is the RoK's fourth-largest trading partner.-VNS