Large retailers and convenience stores in Thailand have pledged to stop giving plastic bags to customers from next year to reduce plastic waste, the country's environment minister announced.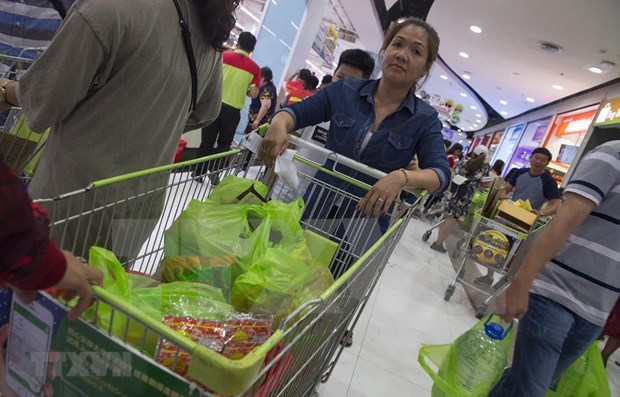 Plastic bags are popularly used in supermarkets in Thailand. 


Major stores will stop providing single-useplastic bags, starting January 2020, after signing up to a government programme, Varawut Silpa-archa, the natural resources and environment minister, wrote on his Facebook page late on September 24.

Varawutsaid 43 department stores and convenience stores around the country have registeredto join the programme and at the same time, urged the public to use alternatives, such as cloth bags, for shopping.
Companiesin the programme include CPALL Pcl, which operates more than 10,000 7-Eleven convenience stores in Thailand, and the country's largest retailer, CentralGroup.
Convenience will slightly be reduced to protect the environment, he said.
Environmental group Greenpeace says about 75 billion pieces of plastic bags end up in thewaste each year in Thailand and half of this is from malls, supermarkets andconvenience stores, with the other half coming from traditional markets andstreet vendors.
Thesebags are part of almost 2 million tonnes of plastic waste produced each year byThai consumers.
TaraBuakamsri, Greenpeace's country director in Thailand, said it is agood start, but added thatthe challenge for theThai government will be tomeasure the progress in detail and ensure the measure is effective in ending the use ofplastic bags.
Manydepartment stores and supermarkets in Thailand already have their own ways to cut down on plastic bags. The Mall Group Co. Ltd, who owns thepopular Siam Paragon mall in Bangkok, has charged 1 baht per plastic bag sinceJuly./.VNA