State-owned Vietnam Railways has begun to bet on a new venture with a Chinese giant in a bid to solve an impasse in financial performance. However, concerns remain over possible gains and losses from the new partnership model.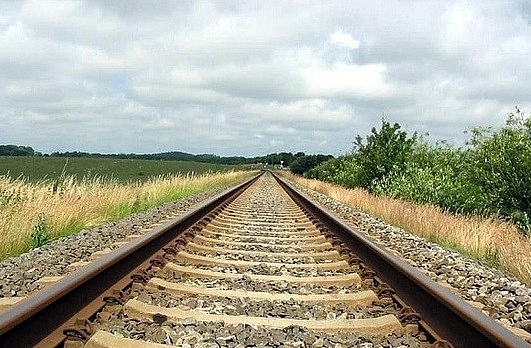 Laying the tracks for local railways (illustration photo)
A few days ago, Chinese railway manufacturer Wuxi Jinxin Group Co., Ltd. signed a leasing contract with Hanoi Railway Transport JSC (Haraco), followed by a co-operation contract on manufacturing with Gia Lam Locomotive Workshop in order to begin a pilot partnership programme.
The move comes after months of study by Vietnam Railways (VNR), which operates all railway lines in the country and is the parent company of Haraco and Gia Lam Locomotive.
Initially, Wuxi Jinxin will make investment in manufacturing of some carriages, using Vietnamese labourers, materials, and infrastructure at Gia Lam Locomotive. The pilot programme will cover manufacturing of some railway carriages, leasing, and then transfer.
"The Chinese partner will lease the carriages to Haraco free of charge for a year, and then at the discussed price, with the leasing period to be discussed further before transferring the units to Haraco," a leader at VNR told VIR. "Di An Locomotive Workshop is another unit which will also join the programme soon."
The new partnership is an effective tool for Vietnam's railway industry to develop carriages amid limited capital for transport infrastructure development and its rising demands for upgrades.
As ruled by Decree No.65/2018/ND-CP issued last year on guiding the implementation of the Law on the Railway Law 2017, around 1,000 railway passenger carriages will be replaced with the new ones between 2023 and 2025, although VNR and its units cannot afford such a huge amount of money for the task.
At present, the number of upgraded and newly-built railway carriages makes up only a fifth of the industry's total, so the remaining time may not be long enough for the work to be fulfilled. "As proven, train manufacturing is costly while its maintenance cost is huge, while the state budget for the railway industry remains modest, meeting just one third of its demands. Thus, the partnership is expected to help it cut financial and maintenance costs, and meet market transportation demands," the VNR leader noted.
"Moreover, the new co-operation model will enable the local railway mechanical industry, especially Gia Lam and Di An workshops, to increase capacity and professionalism further, ambitiously looking towards manufacturing for regional exports," he added.
At present, the two workshops are the two only railway mechanic units under ownership of VNR. However, their technology and capacity are yet to meet market demands.
"This step is also important preparation for future development when the high-speed railway project is completed. We plan to manufacture locomotives and spare parts, thus easing reliance on importing trains and spare parts for the new high-speed railway network. As estimated, it costs about $9 billion for purchase of railways and equipment for the new network," the VNR leader said.
For Wuxi Jinxin, the venture will enable it to join the Vietnamese railway market through manufacturing using its design, technology, spare parts and interior decors, as well as leasing contracts.
There are, however, some concerns over profits which are yet to be resolved and are unlikely to be until the partnership model has been carried out for a period of time. However, VNR has already looked into possible scenarios.
According to VNR, as planned, after the one-year pilot operation, the result of the programme will be assessed. If it proves successful and effective, the co-operation will continue with design of the railway carriages to be possibly adjusted to fit the local railway network.
The Chinese company is then able to sign leasing contracts with Haraco or Saigon Railway Transport JSC, or any other railway transport company for a certain period of time at the discussed price before transferring the units to Vietnamese counterparts.
Regardless, the new development is illustrating a change in mindset of VNR towards market orientation and actively helping the railway industry, which is facing a number of challenges driven by mounting competition, modest state funding, and downgraded infrastructure. Despite strong efforts, business results for VNR have not improved much thus far in 2019, with revenues continuing to fall. VIR
Bich Thuy

The central city of Danang will need around VND12.6 trillion ($547.8 million) to relocate the current railway station out of the city centre.

Hanoi's Transport Department has spent roughly US$4.7 million to upgrade a section of road connecting the streets of Nguyen Trai, Tran Phu and Quang Trung in the districts of Thanh Xuan and Ha Dong.

Urban railway projects have been proceeding slowly and investment capital has become many times higher than initially estimated.