Authorities have announced a list of transactions that will have to be made via banks in some areas in a move to boost non-cash payments.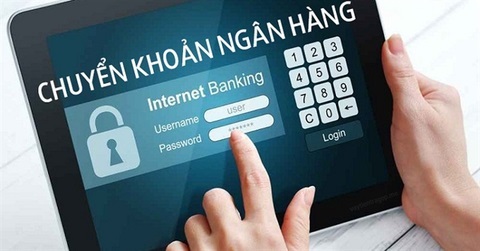 E-payments jumped 65.81 per cent in number of transactions and 13.46 per cent in value in the first five months of 2019. — Photo doanhnhansaigon.vn
According to a newly-issued regulation of the State Bank of Vietnam (SBV), several payments and transactions in merger and acquisition (M&A) activities, securities, tax and State budget must now be made via banks.
Accordingly, in the financial sector, enterprises that contribute capital to purchase and sell stakes in other enterprises, or transfer their contributed capital to other enterprises must use non-cash payment forms.
Non-credit institutions are also required to use non-cash payments for transactions related to loans and loan repayments.
Some transactions in the securities sector must be paid via banks. They are payments of securities transactions on the Ha Noi and Ho Chi Minh stock exchanges as well as those deposited at the Vietnam Securities Depository Centre; bond transaction payments; and trading securities for customers of securities companies.
In the tax sector, firms are required to use non-cash payments for their purchase or export of goods and services worth more than VND20 million (US$860) so as to enjoy tax refunds and corporate income tax reduction.
The regulation also states State budget revenue and expenditure transactions must be carried out through banks.
The list of compulsory transactions via banks in accordance with the law is made public on e- portals of the Government Office, the Ministry of Finance, the SBV and other related ministries and branches.
According to the State Bank of Viet Nam (SBV)'s Payment Department, the use of cash is falling as non-cash payments become more common. In the first five months of 2019, the total transaction value through the inter-bank e-payment system surged by 23.23 per cent against the same period last year, while the number of transactions increased by 17.63 per cent.
E-payments also jumped 65.81 per cent in number of transactions and 13.46 per cent in value.
Notably, mobile payments witnessed a year-on-year surge of 97.75 per cent in volume and 232 per cent in value.
Under a Government plan on cashless payments in the 2016-20 period approved by the Prime Minister, the ratio of transactions that use cash will be reduced from 90 per cent in 2016 to below 10 per cent by the end of 2020. — VNS