Malaysian Ambassador to Vietnam Dato Mohd Zamruni Khalid said that Viet Nam was an attractive market for car manufacturing given its young population and favourable investment policies.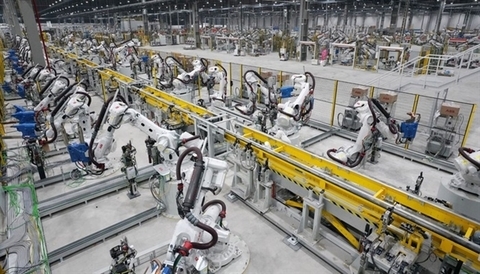 A view of a VInFast plant, expected to go operational in June. — Photo vneconomy.vn

Fifteen Malaysian firms are visiting Viet Nam to explore investment opportunities in the country's car manufacturing industry.
He said Malaysian firms expected to co-operate with partners in Viet Nam to explore the market and establish strategic business relationships.
Deputy Chairman of the Viet Nam Chamber of Commerce and Industry (VCCI) Hoang Quang Phong said that with ASEAN Trade in Goods Agreement (ATIGA), Viet Nam would become a promising destination for car manufacturing in the region.
Phong said the workshop, which was organised by the VCCI and the Malaysia External Trade Development Corporation, would be a chance for firms from both countries to share experiences and seek co-operation opportunities in an industry which was seen as one of Malaysia's strengths.
Luong Duc Toan from the Department of Legal Affairs under the Ministry of Industry and Trade said Viet Nam imported more than US$3 billion of automobile parts and components each year.
Viet Nam's automobile industry still had a low local procurement rate, Toan said, adding that it was vital for domestic car manufacturers to increase their rates to improve competitiveness, especially because under ATIGA, import taxes on cars from other ASEAN countries to Viet Nam were eliminated.
Toan said although the car manufacturing industry in Viet Nam was newer than that of regional countries and was dealing with significant competition, it had developed rapidly over the past two years.
In 2018, more than 250,000 cars were manufactured and assembled in Viet Nam.
Around 40 firms operate in car assembly and manufacturing in the country, but most of them were of small and medium sizes, Toan said.
Toan said it was critical for Viet Nam to engage in the global value chain of the car manufacturing industry, adding that focus should be placed on developing a healthy domestic car market, promoting car manufacturing and assembly, and developing an industry to supply parts. — VNS