As the Vietnamese stock market has been volatile in recent months, many listed firms have given up on plans to issue shares to raise charter capital.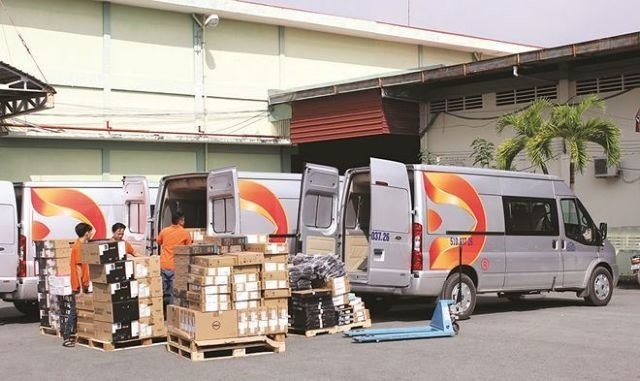 Employees load goods at a Digiworld Corporation branch in HCM City (Photo: tinnhanhchungkhoan.vn)
Doan Hong Viet, chairman cum general director of Digiworld JSC (HoSE: DGW) said at the firm's annual shareholder meeting on March 22 that the company had decided to not issue six million shares to raise charter capital because the market was trading negatively beyond the firm's expectations.
In late August 2018, property developer Nam Long Investment Corp (HoSE: NLG) postponed its plan to issue 40 million shares to increase its capital.
The company planned to set prices at 26,500 VND (1.14 USD) per share, expecting to raise at least 1.06 trillion VND (45.6 million USD).
TTC Land had also planned to raise funds through share issuance to acquire three real estate projects. However, the firm's board of directors said the issuance might not be successful due to a volatile market and the uncertain prospects of the targeted projects.
Meanwhile, Da Nang Securities JSC (UPCoM: DSC) also decided against trying to issue eight million shares to raise capital.
The volatility of the stock market was also listed as a reason for other listed firms – most of which are real estate companies – not to issue shares, according to analysts.
Vietnam's benchmark VN-Index on the Ho Chi Minh Stock Exchange dropped as much as 27 percent to around 880 points in early January 2019 from its record high of 1,204.33 points on April 9, 2018.
The benchmark index bounced back but has traded around the 990-point level for the last two months with low liquidity.
According to securities firms, low liquidity indicates the market's bearish condition and investors are unwilling to risk their money buying local stocks.
In addition, local commercial banks are tightening their lending policies after Circular 36 issued by the State Bank of Vietnam cut the rate of short-term capital allowed for medium- and long-term loans from 45 percent to 40 percent.
The rate was lowered to make sure the banking-financial system is strong enough to fight risks. Firms have either looked for other options or made no moves at all.
Nam Long and TTC Land have not made any new moves regarding their share-issuance plans.
Meanwhile, Digiworld has decided to issue 1,500 non-convertible corporate bonds for maximum of 100 investors to raise 150 billion VND.-VNS