Postmart and Vo So e-commerce sites have been assigned to place farm produce on sale, thus promoting the digital economy in agriculture and rural development.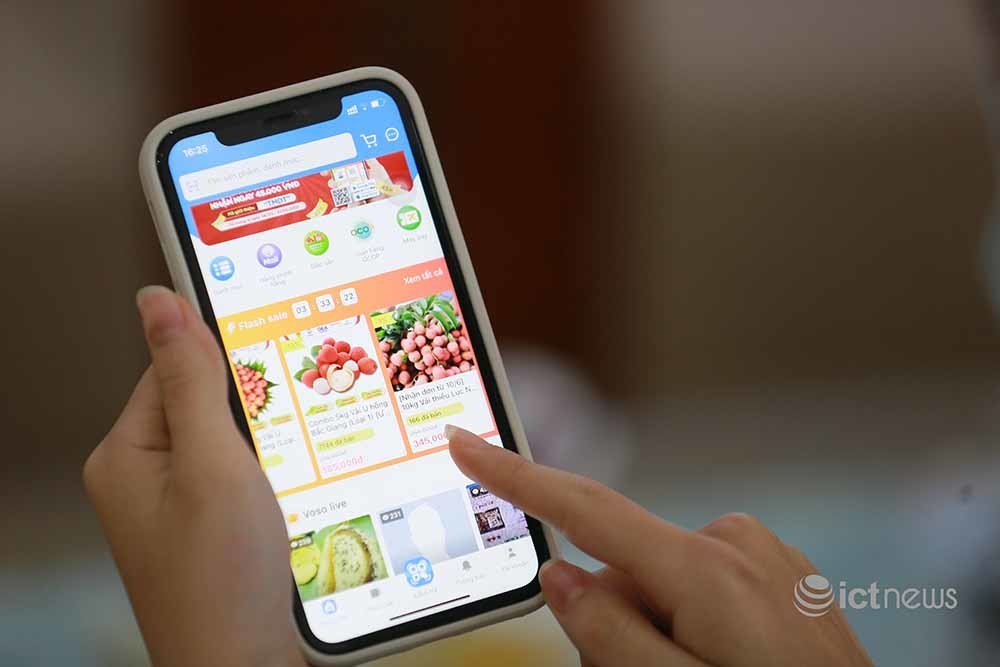 The plan, approved by the Ministry of Communications (MIC), aims to boost the sale of farm produce and accelerate distribution to avoid congestion during harvesting season. This will keep farm produce prices stable, and intermediary merchants will not be needed.
Through e-commerce sites and digital platforms, farming households will receive useful information about farm produce markets, predicted demand and production capacity, weather forecasts, and seed and fertilizer supply. High-quality input materials and tools for agriculture production will be introduced to farmers via the platforms.
MIC stressed that the promotion through e-commerce sites is an important solution to develop the digital economy in agriculture and rural development.
MIC has asked provincial and municipal authorities to create favorable conditions for Vietnam Post and Viettel Post, the owners of the two e-commerce sites, to implement the plan.
Farmers will be trained in digital skills: how to operate in the digital environment; how to register accounts so display products on the sites; and how to register online payment accounts and implement the process of packaging, connection and delivery.
The result of the work will be measured by the number of farming households trained, the number of households having sale accounts/stalls on e-commerce sites, and the number of households with e-payment accounts.
The support in boosting sales will be carried out through advertising of farm produce on modern distribution channels based on digital platforms, expanding the domestic and international markets, and speeding up the distribution of farm produce to avoid congestion.
The plan also allows people in Vietnam and overseas to buy products quickly even amid restricted travel because of Covid-19. Particularly, it will help farming households develop their own brands, ensuring the quality of farm produce.
Production households will receive information about farm produce markets, and predicted demand and production capacity.
This is the first time that ministries, branches and local authorities have committed to join forces to help boost farm produce with an MIC initiated project.
In the first quarter of the year, 7,987 households entered e-commerce sites, up by 191 percent over the same period last year. More than 14,590 products were put into sale, up by 268 percent. The total transaction value was VND944 billion, up by 293 percent. 
Van Anh

Despite Covid-19, Vietnam's farm produce exports still achieved impressive results, especially litchis.

In mid-June, during the peak of the fourth Covid-19 wave, up to 100,000 tons of lychee sourced from Bac Giang Province, Vietnam's largest pandemic center, were sold.