The MoF announced the financial situation and production of Song Da Corporation, with the total revenue in 2018 reaching $78.26 million, down 32.2 per cent.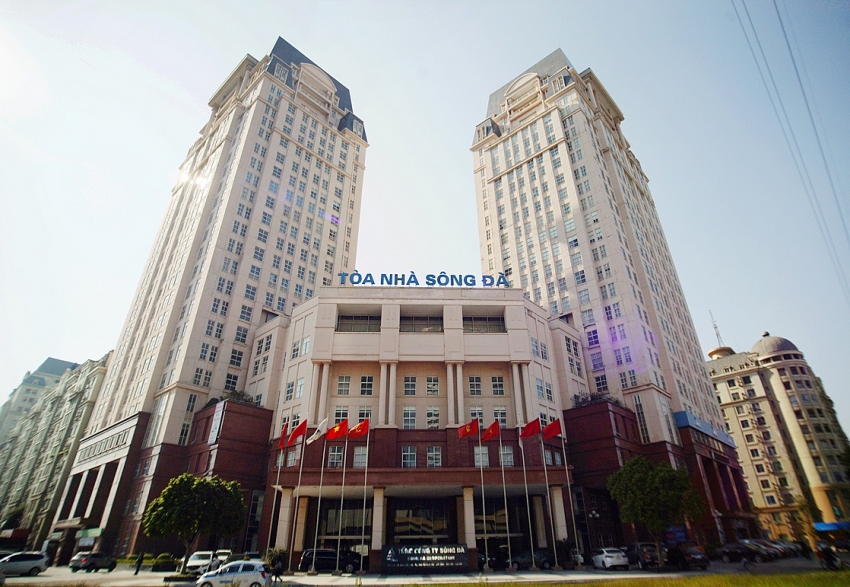 The Ministry of Finance warned Song Da Corporation
Song Da Corporation officially shifed to the JSC format on April 6, 2018. However, the corporation failed to reach the desired financial performance.
The corporation's after-tax profit in 2018 was only VND22.4 billion ($973,913), down VND145 billion ($6.3 million) compared to 2017, equivalent to 86.7 per cent.
According to the consolidated financial report, Song Da's revenue and profit also dropped sharply. Revenue was VND6.3 trillion ($273.91 million), falling by VND3.4 trillion ($147.8 million) compared to 2017 (35 per cent). After-tax profit was VND221 billion ($9.6 million) lower than in 2017.
As liabilities exceeded VND11 trillion ($478.3 million) and receivables went over VND8 trillion ($347.8 million), the MoF pointed out that the debts of the parent company are mainly related to receivables and payables arising from the parent company's investment in its subsidiaries and associates. Song Da Corporation has invested VND3.5 trillion ($152.2 million) in these businesses.
Therefore, although the corporation is able to pay its dues, there is a lot of risk in case subsidiaries and affiliates face difficulties.
In addition to the effective investment of the corporation in Song Da JSC 4, 5, 6, 9, 10, there are some that do not yield dividends or profit such as Nam Chien Hydroelectricity JSC, Song Da Infrastructure Co., Ltd., and Viet-Laos Power JSC.
Additionally, some investments have been lost, such as Song Da 3 JSC, Song Da Investment Construction and Fire Prevention JSC, Song Da 12 JSC, and Phu Rieng-Kratie Rubber JSC.
Regarding the difficulties in Viet-Laos Electricity JSC, the MoF clarified that the company has three subsidiaries, of which Xekaman 3 Hydroelectricity Co., Ltd. has been stopped due to a problem since December 2016. Liabilities to equity stands at 3.75x, with loans and financial lease liabilities being over VND9.5 trillion ($413 million), accounting for 81 per cent of the total liabilities.
According to the MoF, even after Song Da transferred to the JSC format in April 2018, by the last days of 2019, the Ministry of Construction still has yet to withdraw the state capital from the corporation. VIR
Tan Duong