Despite Government limitations on raw mineral exports, the Ministry of Industry and Trade (MoIT) says help is on hand for local enterprises.
Gov't strengthens inspection on mineral mining
Mineral exploitation needs to protect environment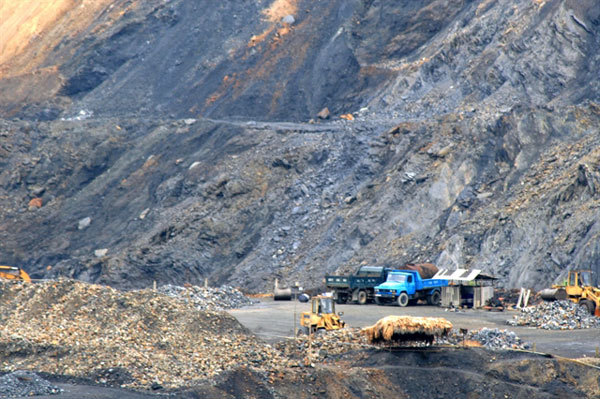 Without good management, minerals mining can cause pollution and losses to the country's natural resources. — Photo thiennhien.net
Worldwide the price of metals and minerals has dropped which has impacted mines in Vietnam.
Although mines are restricted over what they can and can't dig for, certain materials can still be exported.
MoIT Deputy Minister Do Thang Hai said: "The decision is only temporary to ease the raw mineral inventory in Vietnam."
Under current regulations, even when enterprises stop mining, they still have to pay mineral mining rights.
This, Hai told a government press conference on Wednesday, has led to the closure of a number of exploitation companies.
In May 2017, the Government issued guidance to help enterprises remove the difficulties in mineral production, allowing the export of some minerals such as iron ore, titanium ore and white marble stones.
In addition, Hai said the Government did not completely ban all exports but instead installed restrictions.
The deputy added the MoIT is working with other relevant ministries and agencies to build a plan that can balance exploitation and processing to submit to Prime Minister Nguyen Xuan Phuc.
In September 2018, Việt Nam News reported that PM Phuc ordered limiting small-scale and low-tech mining projects of minerals such as gold, copper, nickel and molybdenum, because such mining causes pollution and losses to the country's natural resources.
Vietnam's mineral export to China is criticised due to the perception that the selling price is under market value, while Vietnam still imports a vast amount of minerals from China.
Most of the minerals exported to China are in their raw, unprocessed form, meaning the relatively minor trade gains are outweighed by the level of ecological damage caused by mining activities.VNS