Vietnam's long-term foreign currency (FC) bond ceiling at Ba1, its long-term FC deposit ceiling at B1, and its local currency bond and deposit ceilings at Baa3 are unchanged.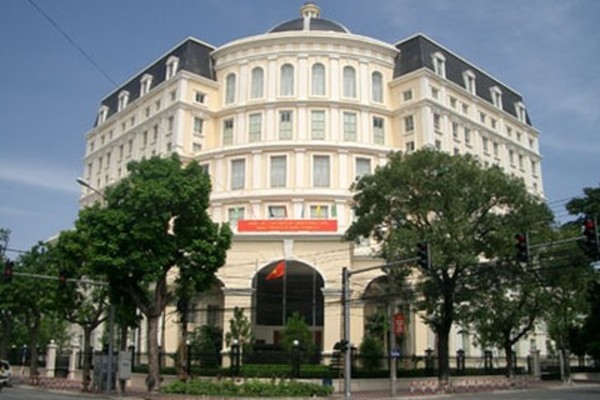 The headquarters of the Vietnamese Ministry of Finance. — Photo baodauthau
The Vietnamese Ministry of Finance on Thursday said Moody's Investors Service's decision to place Vietnam's Ba3 rating under review for downgrade due to delayed payments on an obligation of the Vietnamese Government was improper as the Government has never delayed meeting debt repayment obligations.
Moody's Investors Service on Wednesday placed the Ba3 local and foreign currency issuer and senior unsecured ratings of the Vietnamese Government under review for downgrade, saying the decision was driven by institutional deficiencies that have come to light.
In particular, Moody's became aware of delayed payments on an obligation by the Government.
While the information available so far points to no or minimal losses for creditors, the coordination gaps within the administration that the delayed payments may reflect, point to creditworthiness that may no longer be consistent with a Ba3 rating, the rating agency said.
However, the MoF said that Moody's decision was inappropriate as it was based on just a single incident, noting that Moody's needed to clearly classify provisional and direct payments of Government obligations.
The MoF explained the delayed payments, which Moody's mentioned, was guaranteed by the Government, meaning it was a provisional obligation, not a direct one.
"The Vietnamese Government has fulfilled the responsibility of the guarantor in the payment obligation, even when it has yet received formal requests from creditors. The Government has never delayed in meeting its payment obligations," the MoF stressed.
It said the Moody's decision, which was just based on a single incident, without taking into account the Vietnamese Government's efforts to ensure macroeconomic stability, is not really convinced.
Especially, the ministry noted, that Moody's issued a press release while being unclear of processes and mechanisms of Government-guaranteed payment obligations could lead to misunderstanding by international investors about the Vietnamese Government's ability to repay its debts and may cause negative impacts on its credibility and prestige in the international arena.
MoF expected that Moody's would soon have scrutiny on the issue, saying it was willing to discuss, work and provide information to Moody's as well as other credit rating agencies to ensure the agencies have adequate and accurate information to clarify the issue.
Moody's expects to complete the review within three months. During the review period, Moody's will assess the practices and systems the government has or is instituting, to ensure reliable, timely, and smooth payment of all obligations.
According to Moody's, the key driver behind its decision to place Viet Nam's rating under review for downgrade is institutional weaknesses, as revealed by delayed payments on an obligation by the government.
These weaknesses seem to reflect deficient coordination and planning among various arms of the government, with a degree of opacity around the decisions and actions needed to meet some of the government's obligations; and complex bureaucratic processes that can obstruct the smooth and timely payment of Government obligations.
While Viet Nam's large foreign exchange reserves and modest government financing requirements denote ample capacity to meet debt obligations, the review period will allow Moody's to ascertain if the revealed institutional weaknesses raise the risk of future delayed or missed payments that could denote weaker willingness to pay than Moody's has previously assessed.
During the review period, Moody's will aim to clarify the nature and likely effectiveness of the measures and processes that the government has put or is putting in place to ensure full and timely payment of all obligations.
Independent of the outcome of the rating review, Viet Nam's credit profile will remain underpinned by strong growth potential.
Absent significant economic or contingent liability shocks, Moody's expects the government's debt burden to remain broadly stable, just under 50 per cent of GDP. Meanwhile, although the financial health of Vietnamese banks has improved over recent years, the banking system remains the chief driver of overall event risks for the sovereign.
Moody's would maintain and confirm Viet Nam's Ba3 rating if the rating review were to conclude that there is evidence of clear and effective steps being taken that offer very high confidence that all debt obligations will be honored in a smooth and timely manner.
Vietnam's long-term foreign currency (FC) bond ceiling at Ba1, its long-term FC deposit ceiling at B1, and its local currency bond and deposit ceilings at Baa3 are unchanged. The short-term FC bond and deposit ceilings remain unchanged at Not Prime. — VNS

Fading external demand and a weaker global outlook serve as the primary concerns for Vietnam's export-reliant economy.