Many foreign businesses have recently visited Viet Nam with the desire to invest or expand their investments in the country.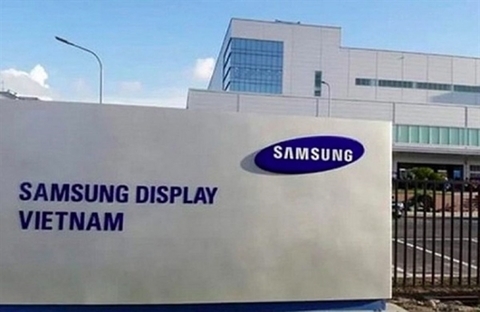 Samsung is the largest foreign investor in Viet Nam. — Photo thuonggiaonline.vn
Samsung Viet Nam has just asked ministries and the authority of Bac Ninh Province to create favourable conditions for the operation of the complex, especially the Samsung Display Viet Nam, so that the company could expand investment and contribute more to Viet Nam's economic growth.
Currently, Samsung is the largest foreign investor in Viet Nam with a total registered capital of over US$17 billion.
Partners of VinaCapital, which currently manages over $3.3 billion of total assets, also expressed its desire to co-operate and invest in Viet Nam in many fields, including liquefied natural gas, technology, tourism, consumption and real estate.
In addition, two American consumer electronics companies, Fitbit Inc and Tile Inc said they would shift manufacturing away from China to other neighbouring countries, including Viet Nam, to avoid import tariff pressures from the US amid the trade war.
Japan's Sharp and Kyocera and many other businesses are also developing plans to open factories in Viet Nam.
Experts said that many foreign enterprises wishing to invest and expand investment in Viet Nam is thanks to the country's recent global competitiveness index (GCI) which increased 10 levels in the global ranking.
However, Viet Nam still needs to make further efforts as other countries in the region, such as Thailand, who are coming up with new policies to attract investment, experts said. — VNS

Foreign investment pledged to Vietnam in the January-September period this year through capital contributions and stake acquisitions rocketed by 82.3% year-on-year, raising concerns over an economic crisis ten years ago making a comeback.

European and American investors were concerned by the lack of rigid policies on corporate transparency and intellectual protection.

The Vietnamese government is trying to lure investors to the country's infrastructure development projects amid limited public funding and experts believe the investors will come if the government can create a sound legal and regulatory environment.