The F1 case at Pouyuen Vietnam Co., Ltd. (Pouyuen Vietnam), located in Tan Tao Ward, Binh Tan District, has caused more than 1,100 workers to temporarily stop working.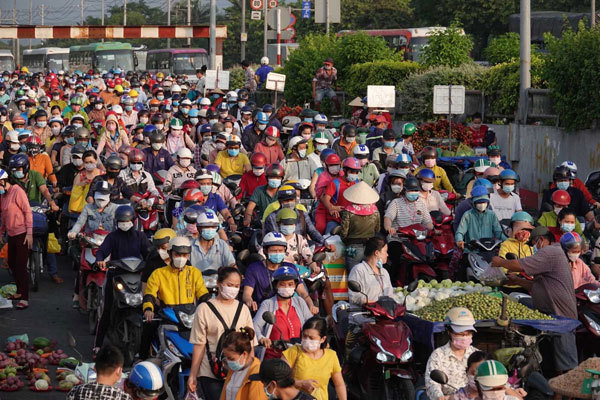 Pouyuen Vietnam has the largest number of employees in Ho Chi Minh City.
The infected patient is a female worker working in zone C of the factory. Her husband is a delivery worker who previously tested positive for COVID-19.
More than 100 people working on the same line with this female worker were sent to concentrated isolation. Nearly 1,000 workers in the remaining lines of zone C were collected samples from and are in isolation at home for 14 days. The entire zone C was sprayed with disinfectant and closed.
The leader of Binh Tan District said that the district disinfected the entire area where the person worked. Besides, authorities are extracting camera footage to trace and initially identified 141 people (mainly co-workers at the factory) who came into contact with the infected worker.
Pouyuen Vietnam belonging to Pouchen Group has 65,000 workers, making it the enterprise with the largest number of employees in Ho Chi Minh City.
As of noon June 9, Ho Chi Minh City recorded a total of 481 COVID-19 cases, ranking third in the country in the number of infections. Previously, the city detected five infections in Vinh Loc, Tan Binh, Northwest Cu Chi, Tan Thuan Export Processing Zone, and Phong Phu Industrial Cluster.
The city currently has 17 export processing zones, industrial and high-tech zones; 1,500 operating enterprises with more than 320,000 workers and 3,000 foreign experts.
VIR
Before June 1, the southern metropolis recorded 50 infection cases a day. On June 1 and 2, it reduced to 43 cases and 28 cases respectively.