Small- and medium-sized enterprises (SMEs) are unable to borrow from banks because they do not have property to mortgage, Tran Viet Anh, Vice Chairman of the HCM City Business Association, has said.
VN credit institutions recover nearly $8.8 billion of bad debts
Vietnam fights against loan sharks and shadow banking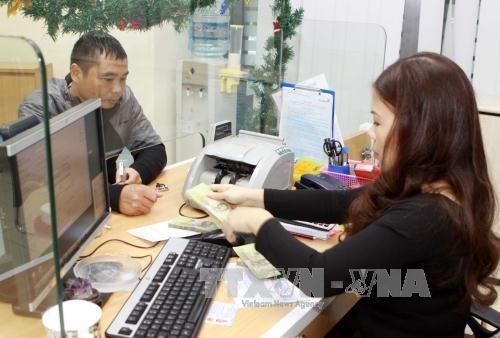 Small enterprises complain at a conference in HCM City that it is difficult for them to get bank loans because of stiff mortgage conditions.
He was speaking at a conference held to bring together enterprises and banks in Ho Chi Minh City this week, where many SMEs in the city complained about their difficulty in getting bank loans.
Nguyen Van Hau, financial manager of Dai Dung Company, said in fact the enterprises need to mortgage a lot of assets to borrow because banks value properties at a fraction of their market price.
"If an enterprise want to borrow 100 billion VND, it must have properties worth 300-400 billion VND," Hau said.
Most manufacturing companies tended to rent or buy lands in industrial parks, but banks did not accept them as collateral since they are not granted land use right certificates, he said.
Lu Nguyen Xuan Vu of Xuan Nguyen Group, a company operating in the agricultural sector, said firms in the sector mainly have farmlands, and they are valued far lower than others.
Agricultural firms find it even harder to get bank loans than those in other sectors, he added.
Anh from the HCM City Business Association said banks should increase the rate of unsecured loans for SMEs.
Dao Minh Tu, Deputy Governor of the State Bank of Vietnam, said the banks and businesses should work together to find a way out.
The central bank would consider relaxing lending requirements so that SMEs can get easier access to bank loans, he promised.
It would also increase loans for production and business activities, especially in priority sectors, simplify lending procedures and diversify banking products, he said.
Meanwhile, banks should offer lower interest rates and share businesses' risks, Tu said.
A report from the SBV shows that credit to SMEs has edged up this year.
In the first quarter, loans outstanding to SMEs increased by 2.8 percent to 1.31 trillion VND (56.2 million USD), accounting for 18 percent of total loans.-VNS