Rising land rent and shortages in industrial zones (IZs) may cause multinationals, which are seeking land near Hanoi and HCMC City, to hesitate to come to Vietnam.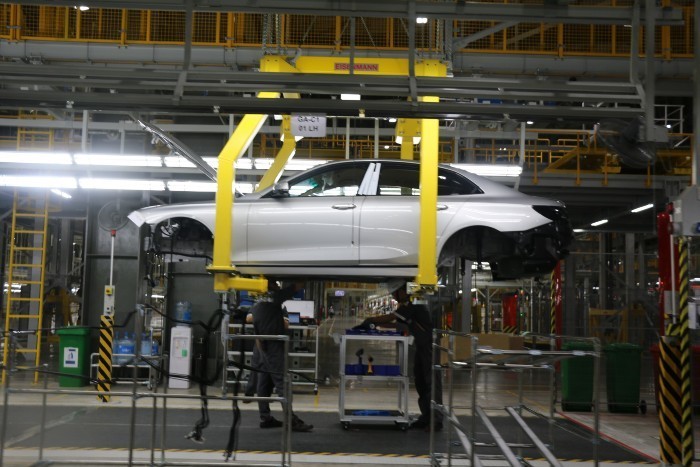 Despite the Covid-19 pandemic and policies on restricted travel, more manufacturers are following the China plus 1 model and seeking places in Vietnam to set up their production facilities. This is why industrial real estate continues to see high growth in rental and occupancy rates.
Savills Vietnam reports that in 2020 the occupancy rate was 88 percent in HCM City, 94 percent in Dong Nai, 99 percent in Binh Duong, 84 percent in Long An and 79 percent in Ba Ria – Vung Tau.
In the north, the figures were 90 percent in Hanoi, 95 percent in Bac Ninh, 89 percent in Hung Yen, 82 percent in Hai Duong and 73 percent in Hai Phong.
The land rent was $129 per square meter in Hanoi (up by 13.1 percent), $95 in Bac Ninh (9.2 percent), $83 in Hung Yen (6.4 percent), Hai Duong $76 (15 percent) and Hai Phong $96 (3.2 percent).
As occupancy rates were high in areas around Hanoi, many investors had to move to Thanh Hoa, where the land rent was competitive, $40-$50 per square meter, compared with key industrial provinces in the north and south.
Thanh Hoa attracted $349 million worth of FDI in 2020, the 20th biggest FDI recipient. Foxconn's development plans in Thanh Hoa have attracted electronic component manufacturers which provide materials to big investors.
Competitive land rent and a big labor force are the two biggest advantages of Thanh Hoa.
In southern provinces, the land rent in IZs in 2020 was $147 per square meter in HCM City, $107 in Binh Duong (+ 4.9 percent), $98 in Dong Nai (+ 6.5 percent), $123 in Long An (7.8 percent) and $65 in Ba Ria – Vung Tau (18.1 percent).
Matthew Powell from Savills Hanoi said the surge in land demand and land rent can also be attributed to improved development of infrastructure and better access to roads, harbors and airports.
However, the land rent escalation is a major concern for businesses, especially ones in industries with low profitability such as textiles and garments and interior furnishings.
If land prices keep rising, Vietnam's competitiveness in price will be weaker, unless there is more industrial land in key economic zones to satisfy demand and stabilize prices.
As for land supply in the future, the Department of Economic Zone Management is expected to approve 561 IZ projects with a total area of 201,000 hectares. 
D. Anh

The real estate firm of Dang Thanh Tam has attracted $1.2 billion worth of investments into its IZs within a short time, projecting a profit increase of 6-7 times in 2021 amid continued foreign capital inflow.

The industrial market is the only real estate sector that has enjoyed positive progress in both rental rates and occupancy rates during the COVID-19 pandemic.