No new credit from Japan was committed for Vietnam in fiscal year 2018 due to Vietnamese policies on public debt limits and delay in administrative procedures.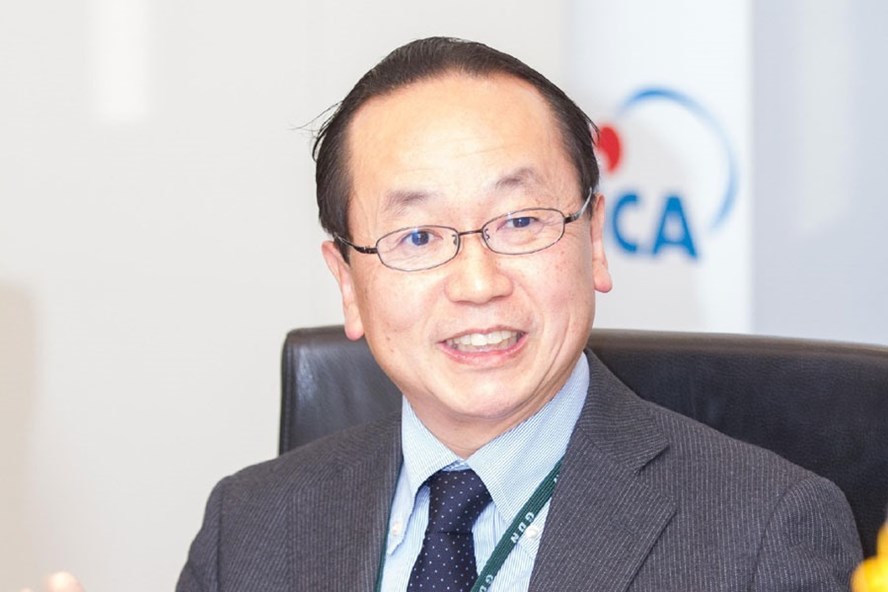 Chief Representative of JICA's Vietnam Office Konaka Tetsuo. Photo: Lao Dong
The hurdles have prevented Japan from making new loan commitments for Vietnam despite the need for funding to key projects which Hanoi has expressed and Tokyo has in-principle approved, according to the Japan International Cooperation Agency (JICA).
Noticeably, the delayed payment for some ongoing projects, typically Metro Line project in Ho Chi Minh City, has remained much to say, said Chief Representative of JICA's Vietnam Office Konaka Tetsuo.
Obstacles relating to the ODA disbursement might cause concerns over Vietnam's investment environment amid efforts to improve its competitiveness, the chief representative warned in a press release that was made public last week.
He emphasized the need of tackling problems for the continuity of ODA and smooth disbursement as JICA's preferential loans remain the crucial capital channel for Vietnam in the context of falling soft loans from international donors.
However, it will take time to conduct legal reforms, mostly regulations on the public-private partnership (PPP) and to make policies practical and fruitful whileJapan's high technologies and standards are pressing for Vietnam's socio-economic development in the short term.
To have a better path ahead, he said that JICA would discuss with the government of Vietnam to sign credit agreements for the debated projects and work with local authorities for removing barriers in receiving foreign capital inflows.
Solutions for next fiscal year
JICA suggested some drastic measures to tackle the problems and promote the ODA disbursement, as follows.
Firstly, JICA would boost the use of its foreign investment capital together with conducting business surveys, extend support in building e-government, and cooperate with the Vietnam – Japan Institute for Human Resources Development (VJCC) for development of supporting industries.
Secondly, JICA would pilot locality characteristics-based development plans after 2020 for prominent provinces and cities in cooperation with research institutes.
Thirdly, JICA would insert "rule of law" and "connectivity" in its supporting programs in Vietnam. The two concepts are from the Japanese government's "Free and Open Indo-Pacific Strategy" which enhance "connectivity" between Asia and Africa through a free and open Indo-Pacific to promote the stability and prosperity of the regions as a whole.
In terms of "rule of law", JICA would support the comprehensive development of manpower by continuing projects on law making and boosting those on training senior officials.
Meanwhile, "connectivity" would be done by the mobilization of all financial sources for key infrastructure projects in Vietnam, such as expressway, express railway, seaport, and bridges under the connection with Mekong region.
Carrying out the aforementioned would take efforts which should be contributed by both Japanese state agencies and businesses and multilateral international lenders which share the same viewpoint on the implementation of sustainable development goals (SDGs) for the further development of Vietnam, Konaka Tetsuo noted.
Japan – the main ODA supplier for Vietnam for years
Since 1992, Japan is one of the largest ODA suppliers for Vietnam.
As of June 30, 2018, Japan's total credit pledged for Vietnam hit US$23.76 billion, accounting for 26.5% of Vietnam's foreign debt.
Vietnam signs credit agreements worth US$1.5-U$1.7 billion with Japan per year. The figures make up roughly 37% of the Vietnamese government's foreign loans annually. 
Linh Pham