PM Nguyen Xuan Phuc has asked the Ministry of Transport to scrap unnecessary business conditions for transport firms, including a proposal for making roof light boxes mandatory for ride-hailing vehicles with fewer than nine seats.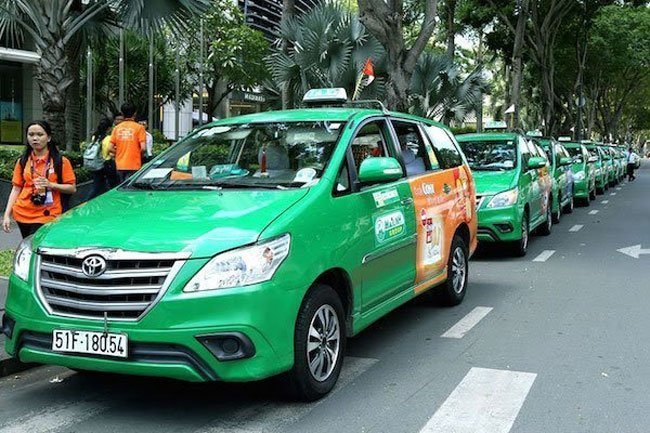 Mai Linh taxicabs are parked along a street in HCMC. Prime Minister Nguyen Xuan Phuc has rejected a proposal for making roof light boxes on ride-hailing cars mandatory. - PHOTO: HCMC TAXI ASSOCIATION
During a meeting with representatives of localities on traffic safety in the first half of the year, Phuc said the ministry should use information technology instead of traditional means to manage ride-hailing firms like Grab.
The ministry had earlier proposed that e-charter automobiles with fewer than nine seats must have light boxes on top, reasoning that such a regulation would help manage transport business operations, enable customers to identify ride-hailing cars on the street, and differentiate between a transport service provider and a supplier of other services.
The installation of roof light boxes would also prevent private vehicles from providing transport services illegally, which could make it difficult for traffic police to enforce traffic inspection and control rules.
However, the Ministry of Justice has also voiced its opposition to the Ministry of Transport's proposal, saying that the proposed requirement is unnecessary.
According to several experts, the installation of roof light boxes on ride-hailing vehicles would raise enterprises' operation costs and put consumers and drivers at a disadvantage. SGT
Le Anh