According to the Ministry of Construction (MOC), the purchase and sale of condotels must observe the laws on real estate because condotels are considered a kind of construction work.
MOC has replied to voters' questions about the management of condotels.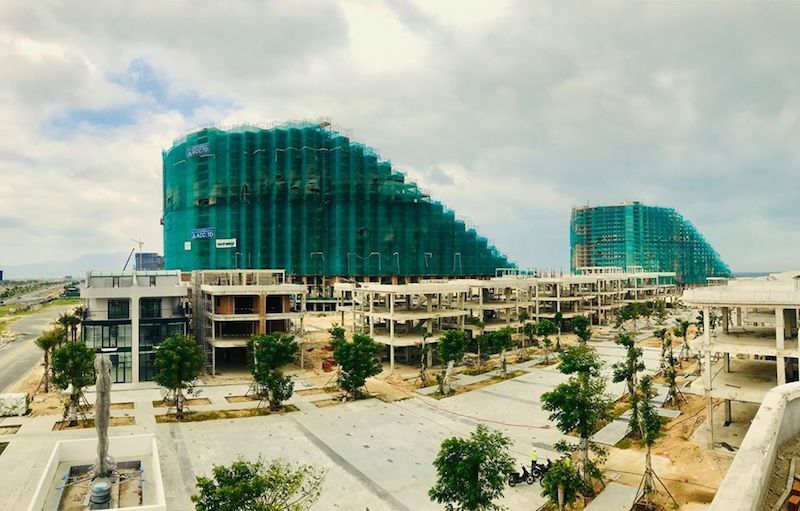 Many investors have been found exploiting the policies on tourism development to lease land reserved for commercial and service purposes to build condotels on the land, and then transfer them to individuals for profit.
Voters have asked to issue specific instructions to better manage condotels and avoid losses.
According to MOC, the legal documents governing condotel management issued by competent authorities are 'relatively complete'.
These include legal documents on the management of condotel cooperation and business promulgated by MOC and the Ministry of Culture, Sports and Tourism (MCST).
MOC issued Circular 02 on apartment management and use in 2016, and Circular 06 in 2019, amending some articles of other circulars related to the management and use of apartments, including mixed apartments.
Meanwhile, MCST issued Decision 3720 in 2019 setting the regulation on the management and business of condotels and tourism villas.
Regarding the land use rights to build condotels, MOC said under the current laws on housing and land, condotel is not a house, but a construction work serving commercial and service purposes.
Also according to the ministry, the laws on land and on real estate business allow institutions and individuals to build real estate works, including condotels, on allocated or leased land, to sell and lease.
Prior to that, the Binh Dinh provincial authorities asked the Government and Prime Minister to instruct MOC to specify the rights and obligations of buyers of condotels and give detailed instructions on the granting certificates on condotel ownership (red books) in this case.
On the issue, MOC said it released Document No 276 dated January 20, 2020 guiding provincial/municipal people's committees on strengthening the management over the investment, construction and business of this type of real estate.
The 2014 Law on Real Estate Business stipulates two types of real estate business – existing real estate and real estate to take shape in the future.
The Ministry of Public Security, in its recent document to the Prime Minister, said the business conditions for the real estate to take shape in the future are still lax with unclear role of state management agencies in managing the business activities of condotel and tourism villa – properties in the future.
The reports from 56 out of 63 cities and provinces showed that 49 resort tourism projects were licensed in Q3 with 3,770 condotels, 3,505 tourism villas and 48 officetels.
Ninety four projects with 18,800 condotels and 6,089 tourism villas were under construction. As many as 23 projects with 68 condotels, 375 tourism villas and one officetel were completed. 
Huong Quynh

The Ministry of Construction (MOC) reported a 46.7 percent decrease in the number of tourism and resort real estate projects in Q3 in comparison with Q2 this year.

The Ministry of Natural Resources and the Environment (MONRE) has asked its General Department of Land Administration to plan the inspection of land use in urban areas, as well as housing and condotel development projects in 2021.