As many more localities have controlled the pandemic and loosened social distancing to resume production and business activities, postal companies have designed scenarios for goods supply.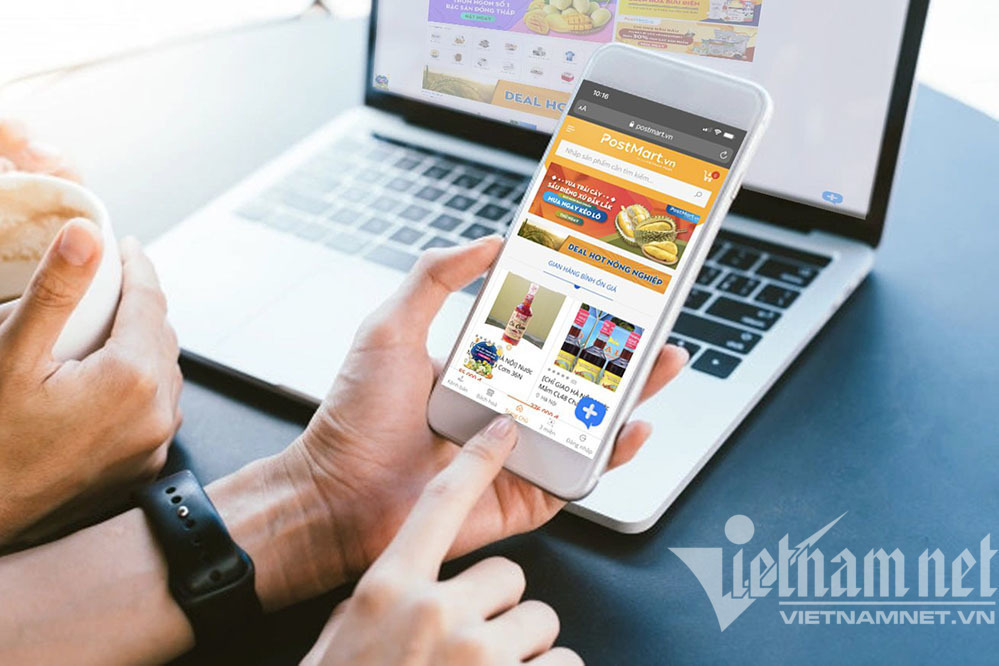 The pressure of ensuring essential goods for people has lessened, so Vietnam Post and Viettel Post are returning to normal operation. However, ensuring smooth supply is still the most important task for both postal companies.
Vietnam Post's CEO Chu Quang Hao said the company has added more functions to transaction points, increasing the number of items and volume of goods to be supplied to people in pandemic hit areas.
"We gained dual results when both helping farmers sell farm produce and helping consumers access high-quality sources of food and foodstuff with the e-commerce site Postmart.vn and other direct consumption modes," Hao said.
The pandemic is still 'hot' across the country, so post offices in cities and provinces are still closely cooperating with information and communication, agriculture and rural development departments, and local authorities at different levels to update information about market supply and demand, helping ensure goods supply chains in localities.
As for Viettel Post, the company is running programs on helping people throughout the country buy food and essentials. Though some localities have entered a new period and loosened social distancing regulations, the gathering of crowds at shopping points still needs strict control.
"We will continue providing diverse essential goods, so that people have more choices," a representative of Viettel Post said.
Viettel Post is running a program on exempting its large e-commerce clients from storage leasing fees, applied from September 15 to December 30, to help businesses and partners after a period of stagnation.
According to Vietnam Post and Viettel Post, in the last two months, they have helped sell 100,000 tons of goods through direct sale channels at post offices, communal cultural post offices, two e-commerce platforms Postmart and VoSo, and through hotlines.
During social distancing, people must restrict travel, so shopping via e-commerce platforms has been a good solution. The channel restricts direct contact between sellers and buyers, ensuring compliance with the regulation on pandemic prevention and control.
Vietnam Post reported that nearly 25,000 product items have been put on sale on Postmart, and 115,000 orders have been served to people in pandemic hit areas, and 600 tons of goods.
As for Vo So platform, the figures were 150,000 orders and 810 tons of goods.
Dinh Thanh Son, Deputy CEO of Viettel Post, said the number of orders placed via Vo So increased by three times compared with the time before social distancing.
Van Anh

On August 6, when it extended social distancing, Hanoi authorities divided the city's areas into green, orange and red zones.

Reports from five postal companies showed that 14,584 tons of essential goods were provided to localities throughout the country as of August 7, an increase of 11 percent over the day before.