More and more Vietnamese farmers are choosing to sell farm produce through livestreams and e-commerce platforms.
Training in selling goods via marketplaces, writing content, building marketing scenarios, choosing sale channels and livestreaming have helped Vietnamese farmers learn how to become the owners of their business households.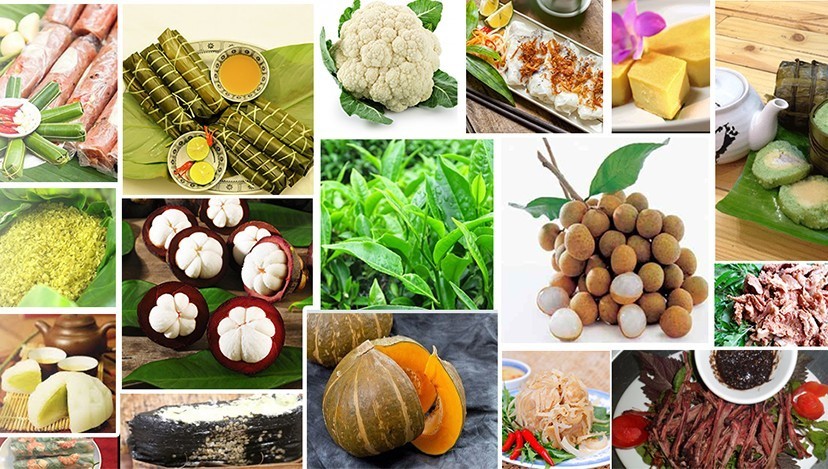 The farmers are keen on getting market information, expanding distribution channels and advertising their products to consumers, building brands and improving business efficiency.
Analysts say that Vietnam's farm produce made a breakthrough recently after being put for sale online. The solution has created direct connections between manufacturers and consumers across the country, without intermediaries.
The intensive use of e-commerce has also helped businesses and cooperatives improve their competitiveness and enjoy larger sales.
Vietnam Post, with advantages in large network and staff, has been accompanying farmers to boost farm produce sales by creating a professional e-commerce site.
On October 30, Vo So (seashell) signed a cooperation agreement with the Central Coordination Office on New Rural Development on trade promotion of products under the OCOP Program (one commune one product) via Voso.vn as a distribution channel.
The booth for OCOP products is located prominently on voso.vn, and enjoys the best preferential policies of the site. There are officers in charge of taking care of the booth, and support for sales and operation of every supplier.
In addition to training courses, workshops under the project to develop the domestic farm produce market via women-owned e-commerce, under the framework of the GREAT project and the 4.0 revolution, have been organized in many provinces and cities, including Son La, Bac Kan, Yen Bai, Lang Son and Hoa Binh.
To date, Vo So has 60,000 suppliers and 70 percent are the suppliers of local specialties. The platform has supported nearly 1,000 suppliers in provinces and cities, including rural and remote areas, in improving knowledge and sale skills.
Hanoi, Ben Tre, Dong Thap, Son La and Thai Nguyen have the highest numbers of OCOP displayed on the e-commerce platform.
In order to make Vietnam's specialties better known to consumers, Vo So is digitizing local specialties and introducing culture, and promoting local images and their tourism potential.

The coordinates of the tourist attractions, planting areas and supplier facilities will be shown on a map, as well as the production process and videos about the products.
The first version is scheduled to be launched on January 1, 2021 and will be updated regularly with more and more products with OCOP certificates appearing on the map and information to be shared on digital communication channels. 
Duy Anh

E-commerce offers businesses, especially small and medium-sized enterprises (SMEs), a direct reach to international customers, boosts their sales, speeds up the marketing process and saves costs, experts have said.

As brick and mortar shopping falls in popularity during the pandemic, online shopping platforms took have increased presence among Vietnamese consumers.