The development of industrial areas, international standard schools, and hospitals in Vietnam has raised the need for industrial catering, which creates a potential market for the distribution and production of industrial-grade kitchen equipment.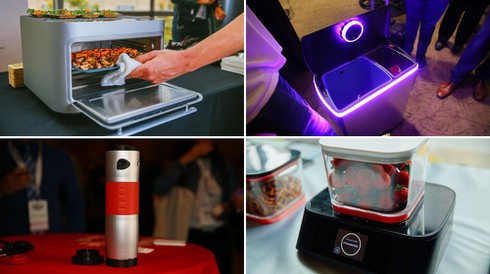 Illustrative image
Along with the ever-progressing industrialisation and urbanisation in the country, the increasing need for industrial-grade catering services rises as well. Industrial catering can be understood as low-cost meals cooked in a short time with large quantities to serve a large number of people at the same time, such as in cafeterias of industrial parks, factories, enterprises, hospitals and schools.
According to statistics of the Ministry of Labour, Invalids and Social Affairs (MOLISA), there are more than 55 million employees in Vietnam. It's estimated that this figure will grow up to 63 million by 2025.
Such working conditions and the expanding production scales make serving meals to these employees complicated. Currently, it is often rather inefficient and leaves workers to work with an empty stomach, especially at those factories with a large number of employees.
This situation and the increasing dietary needs of workers, however, offer countless opportunities for catering services to expand their business.
An average meal at the typical cafeteria costs about VND15,000-20,000. With over 50 million employees, the industrial catering market may earn approximately VND1 trillion (US$43 million) per day. However, according to many experts, the number of companies outsourcing industrial meals is still quite small and they have yet to meet the market's needs.
For example, in Northern Vietnam, there are 65 industrial areas with millions of employees, but only 40 industrial catering companies have registered their business.
The most significant issue of these enterprises is to meet food safety standards right from the processing stage and ensure that all the processes will be carried out rapidly and effectively. In order to do these tasks, kitchen facilities and equipment must be high-quality at first.
This challenge has led to the invention of industrial-grade kitchen equipment, which is used in many developed countries. Machines, such as industrial rice cookers and ice cube machines are already commonly used in the kitchens of some factories, hotels, and even coffee shops in Vietnam.
Brands like Hai Au Group, Hoshizaki or Taylor ring a bell for many people when mentioning these devices. However, the majority of these devices is imported from foreign countries.
According to a report by GFK, a market research company, Vietnamese consumers are becoming more and more fastidious and careful before buying. In another survey, 55% of Vietnamese respondents said that they spent a lot of time researching brands, which is 12% higher than in the rest of the world.
Besides their research, brands play an important role in the decision-making process of Vietnamese consumers. More than half of the respondents assumed that products of reputable brands will have better quality.
In addition, according to a survey from Nielsen, a global performance measurement company, 60% of Vietnamese respondents said that they are willing to pay more money for products with higher quality.
Nguyen Anh Dung, head of retail measurement service of Nielsen Vietnam, said that consumers in Southeast Asia and Vietnam have increased their spendings on high-quality products. This presents an important driving force for enterprises to invest in upgrading their products, otherwise, consumers might turn their backs on them. VIR