With Vietnam as a focus of President Moon Jae-in's New Southern Policy, South Korea is supporting the country's development of the legal framework on public-private partnership investment.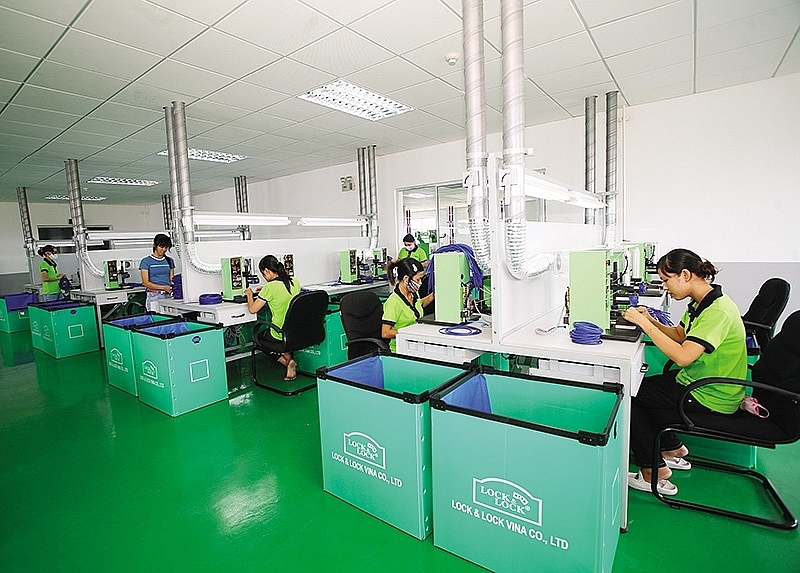 Heightened PPP investment from South Korea will draw more compatriots to Vietnam

Hyundai Engineering & Construction Co., Ltd., SK Engineering & Construction Co., Ltd., and Lotte Engineering and Construction Co., Ltd. (Lotte E&C) are among the country's construction giants in Vietnam, and they are expanding operations in the Southeast Asian nation to meet infrastructure development demands.
"We have come on board with construction projects in Vietnam in recent years. We will now expand operations in the country with a focus on railways, metro lines, and other transport infrastructure projects," said Ha Suk Joo, president of Lotte E&C.
A representative from Korea Eximbank, a big lender for transport infrastructure in Vietnam said, "We are ready to co-operate with Vietnamese companies in PPP projects."
According to Hyeon Park, a professor at the University of Seoul, many South Korean ventures are now keen on implementing projects in Vietnam under the public-private partnership (PPP) models, including certain sections of the North-South Expressway. However, Part stressed, "If Vietnam has a bankable legal framework on PPP, it will be able to attract more new investments from our enterprises."
Thumbs-up for future
Korea Eximbank, the University of Seoul, the Public Investment Research Institute, and the 700-member International Contractors Association of Korea (ICAK) last week gathered at a workshop to share South Korean experience in developing a PPP legal framework with relevant Vietnamese ministries. It comes as part of their Knowledge Sharing Programme for Vietnam in completion of the draft law on PPP.
The programme comes at a time when South Korean investment in PPP projects in Vietnam remains lower than expected because of many legal barriers including the risk-sharing mechanism, while South Korean construction companies are striving to meet their annual overseas order targets amid concerns over a slowdown in the global economy.
For instance, over the past few years, Lotte E&C has been stuck at a proposal to join the second phase of the Yen Vien-Lao Cai railway route under build-lease-transfer (BLT) format with total investment of $113 million, after already successfully investing in the first phase.
Therefore, the supporting programme is expected to give a helping hand to businesses like Lotte E&C and others, especially members of ICAK, which conducts extensive research on international construction markets, making information available to members through publications and seminars.
Industry watchers have said the Asian market will continue to give a helping hand to South Korean builders through the New Southern Policy, which is the South Korean government's prioritised foreign and economic strategy, aiming to strengthen trade and investment ties with the ASEAN and ease the reliance on China and the US amid rising trade tensions between the two major economies. Moreover, the government intends to upgrade its relations with the ASEAN to the level it enjoys with the US, China, Japan, and Russia.
So far this year, orders for infrastructure projects from Asia have accounted for 60 per cent, or $5.6 billion, of the total won by South Korean developers. Last year, orders from Asian countries were also top among global markets with $16.2 billion.
The risk-sharing scheme contains the most concern among domestic private and international stakeholders when they make the decision to join PPP initiatives, not only in Vietnam but also in South Korea and further afield.
According to Professor Park, key drivers of South Korean PPP include an institutional framework for private participation, governmental support in financing, infrastructure credit guarantee, risk-sharing during the operation period, and termination payment. Besides, South Korean PPP is also supported by the PPP Investment Management Centre – a central government agency driving the national agenda on PPP, and the leading role of the Ministry of Economy and Finance (MoEF).
South Korean PPP success
Addressing the workshop, Nguyen Duc Trung, Deputy Minister of Planning and Investment, and member of the compiling board of the draft law on PPP, stated, "Vietnam is completing the draft law, which is an important legal framework for Vietnam to raise its attraction, thus luring more investment in infrastructure development."
He also said that Vietnam wishes to attract South Korean investors into PPP projects, and it is also eager to learn PPP experiences from other countries including South Korea."
South Korea started to implement PPPs in 1994. At that time, the country faced hurdles such as a lack of detailed rules and regulations, lack of a skilled workforce in the public sector, and weak private financial institution to develop long-term financial products. To promote the market in the wake of the Asian financial crisis in 1997 and 1998, the South Korean government offered risk allocation, with minimum revenue guarantee (MRG) and foreign exchange volatility risk mitigation being among the priorities
"At first, MRG was opposed in South Korea. However, to encourage private investment, the country applied it at 90 per cent, and then reduced to 80 per cent, then gradually lowered it over the years. Now MRG is no longer available and was replaced with the revenue risk sharing scheme in 2012," Park said.
Statistics from South Korea's MoEF showed that the country has so far successfully attracted 719 PPP projects worth ₩114 trillion ($96.7 billion). All contract types are available in the country, from BLT and build-transfer-operate (BTO), to build-operate-transfer and build-operate-own, along with others.
The South Korean government presented risk allocation measures with mid-risk/mid-return by sharing a part of demand risk, or MRG. It develops the other types of BTO such as BTO-rs and BTO-a. With BTO-rs, the government shares the demand risks that may arise in the implementation of PPP projects, while with BTO-a, it reduces the risk of projects by preserving a part of facility investment and operation expenses.
In regard to foreign exchange risk sharing, the application to foreign exchange fluctuation is above or below 20 per cent or more, with mitigation measures including adjustment of the user fee, provision of direct operation subsidies, and re-negotiation of agreement.
With Vietnam's strong actions in building the law on PPP, with a foreign currency guarantee and the risk-sharing mechanism on revenue for certain key projects being part of the latest draft, international experience is expected to be added to the final amendment, thus pinning high hopes for Lotte, Hyundai, Korea Eximbank and others to join more bankable PPP projects in the future.
The final draft law on PPP is to be submitted to the National Assembly for discussion this month before expected approval in May 2020. VIR
Bich Thuy

South Korea's THN Group is considering investing in a US$10 million automobile electric cable factory in the central province of Thanh Hoa.

South Korean invested securities companies are putting pressure on Vietnamese companies, competing in terms of service quality, number of branches and the possibility of providing loans for margin trading.