Vietnam is continuously hastening efforts to improve the business climate to create favourable conditions for the private sector in the tourism industry to play its role as a driver of rapid and sustainable economic growth.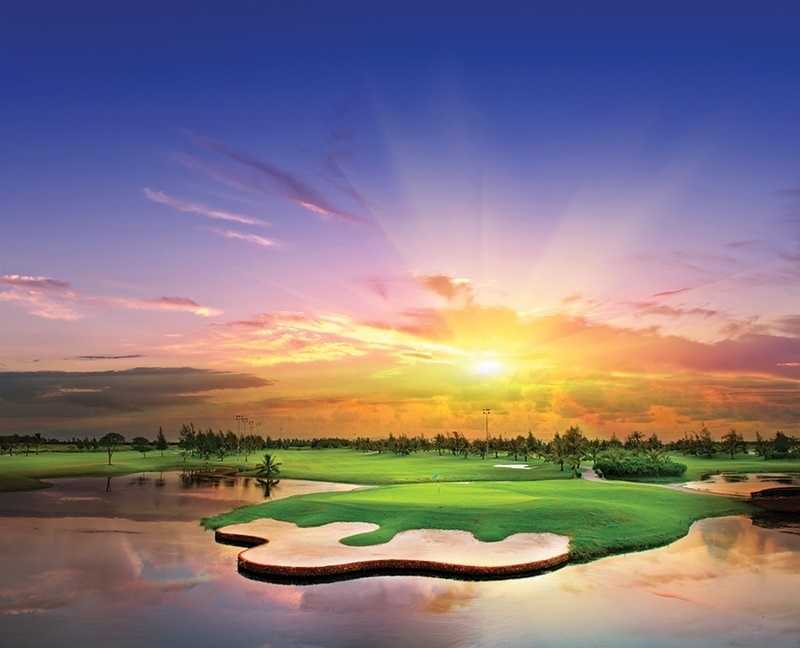 The private sector has made great contributions to the development of tourism
According to statistics from the Vietnam National Administration of Tourism (VNAT), in the first quarter of 2019, Vietnam welcomed approximately 4.5 million international travellers, up 10 per cent over the same period last year.
Vietnam continues to rank amongst the fastest-growing tourist destinations in the world, with revenue in 2018 reaching VND620 trillion ($26.96 billion), up VND110 billion ($4.78 billion) compared to 2017 and the sector contributes more than 6 per cent of the GDP and creates 1.3 million direct jobs.
However, the country still receives quite a low number of returning visitors and their spending in Vietnam is relatively modest compared to other ASEAN countries. The recent international studies on tourism show that visitors spend an average of $900 on a trip to Vietnam, while in Singapore this number is $1,105 and $1,565 in Thailand.
The private sector's lending of expertise could be the key to turn around the tourism sector in Vietnam, which is also a vital pillar of the country's economy. Vietnam spends only a fraction of what regional neighbours like Thailand and Malaysia spend on marketing themselves as tourism destinations.
Many recent international studies on tourism demonstrate that high-spending groups are at a stir. Instead of traditional sightseeing tours, they prefer outings that can bring them fresh and unique experiences.
Thus, in order to attract more visitors to Vietnam, the country needs to plan out specific tourism policies and products to harness its competitive advantages. Almost all sectors have been set upside down by the growth of the private sector.
For example, in transportation, Vietnam Airlines was the only airline in Vietnam 12 years ago, but now shares it with privately-owned Vietjet (2007) and Bamboo Airways, launched in 2018.
Similarly, in the hospitality sector, private resort and hotel properties have been developing greatly with a number of international operators like InterContinental, Marriott, Hilton, Accor, Hyatt, Best Western, Lotte, and Four Seasons. The network of three- to five-star international resorts and hotels has been growing at an astounding pace in Vietnam.
There have also been many investment projects in entertainment and sports by private enterprises, contributing to the development of the exciting eco-tourism area. Well-known complexes such as Sun Group's Ba Na Hills in Danang, Sun World in Halong Bay and Fansipan Legend in Sapa, Vingroup's Vinpearl Land in Nha Trang, and Safari in Phu Quoc are just a few. In cuisine, everything from traditional restaurants to European and American restaurants are being managed by private enterprises and developed into chains.
Especially in golf tourism, private enterprises like BRG Group have contributed to transforming the face of Vietnam's luxury golf tourism with a series of international-standard golf resorts around the country. This also contributed to Vietnam winning the Most Attractive Golf Destination in Asia-Pacific Award in the 2017 Asia Golf Awards on-line poll conducted by Asia Golf. Notably, after recent achievements in hosting such important events of global magnitude as the 2017 Asia-Pacific Economic Co-operation (APEC) Leaders' Week in the central city of Danang, the 2019 DPRK-USA Summit in Hanoi proved around the globe that Vietnam has the potential to become a new destination for politicians, billionaires, and the world's plutocrats.
Nguyen Thi Nga - Chairwoman, BRG Group
One of the top spenders are golf tourists, who spend 2.2-times as much as regular tourists. Statistics show that currently a golfing tour usually lasts from four to seven days (which tends to increase), and golf tourists often travel in large groups and prefer to use high-class, 4-5 star services. Golf tourism is a great catalyst for international travellers to know more about Vietnam. Foreign golfers who attended golf tournaments here have come back, with their family and friends, to experience other tourism products.
Along with the golf industry, we need to design more incentives to promote typical tourism services and products associated with the Vietnamese trademark. We should encourage investment to enable the provision of premium services and the improvement of high-quality and world-class facilities. High-capacity sites which are suitable for organising big events should also be promoted, and corporated tightly together to introduce more added utilities to lengthen the stays of these groups of tourists. To quickly obtain sufficient infrastructure, we propose creating suitable policies such as speeding up procedures to hasten the implementation of tourism infrastructure projects, with land clearance and handover being the most urgent areas. Investors' budget is not infinite, they require financial options and real cash flows.
Pham Van Hien - Founder, The Anam Resort, Cam Ranh
To be successful in the private sector, particularly in Vietnam's luxury hospitality industry, you need to have a clear vision of what you want to achieve and address a gap in the market, turning it into a prime opportunity. I had a vision to turn The Anam into a luxurious Vietnamese hospitably brand exceeding international standards. However, rather than investing in a well-established, international hotel brand, I was driven by the ambition to build a unique resort in an emerging destination with its own style paying homage to Vietnam's warm hospitality and fascinating local culture and history.
There is a broad spectrum of important factors behind the success of an independently-owned and operated resort but there are two which I believe are crucial. First, you must continually tap into what the luxury traveller is seeking and relentlessly strive to improve the guest experience. Second, we have heavily invested in a setup that gives us access to a truly international distribution and PR network. Our success has been underpinned by a healthy and diversified guest mix. As part of a huge tourism boom, insiders predict a total investment sum of over $1 billion in Cam Ranh's Long Beach over the next 10 years. Inevitably, the private sector plays a very important role in the burgeoning tourism and hospitality sectors, helping to boost the economy and create jobs.
Trinh Quang Bao - Director, VietStar Resort & Spa, Phu Yen
We have been the first private enterprise to open a five-star resort, named VietStar Resort & Spa, in Phu Yen province in 2004. Since the beginning, we have received practical and effective support from provincial authorities. That is why after the first resort, we can expand our investment to build the first beachfront resort in the province, named Sao Mai.
During my 14 years of running a tourism company, I realised that the biggest challenge in the development of tourism in Phu Yen is transportation. If the transportation system was more modern, convenient, and comprehensive, especially with many more air routes, tourism and the provincial economy would develop faster.
Another difficulty is the shortage and weakness of the local labour force, especially those serving in the tourism and hospitality sectors. Our staff still need to improve in foreign language, professional, as well as customer care skills. Furthermore, hospitality enterprises like us have to deal with quite high land use tax as well as slow land clearance and some restrictions by the government's planning. If these problems can be solved soon, VietStar can have more favourable conditions to develop.
Ngo Tien Duc - COO, Luxury Travel Co., Ltd.
Not only in Vietnam but in almost every country in the world, private companies are always challenged by the lack of direction and tattered development. The bottlenecks for Vietnamese tourism include policies, tourism products, human resources, and tourism promotion. There are two bottlenecks that need immediate attention to help private enterprises grow stronger.
First, human resources in the field of tourism are insufficient. Only 42 per cent of them have received formal training in tourism, while 38 per cent come from other sectors and about 20 per cent only received training on the spot. The government should have a human resources training strategy, especially for skilled personnel. The training programmes need to be clear, apply international standards, and combine theory and practice. From now to 2020, 21,000 workers will be needed each year. In particular, the highly-specialised human resources for high-class tourism facilities such as five-star hotels and resorts need to be trained not only in theory but also in skills in heritage, nature and culture, adventure travel, environmental protection and so on.
Second, the government and local authorities must put tourism promotion into a national and local focus to develop tourism into a key economic sector. Many localities rely on their existing wonders or tourist spots, but forget the necessity to promote tourism. Enterprises are struggling to find a way to reach potential tourism markets, leading to huge and growing promotion and marketing expenses for businesses. VIR