The decrease of net profit in the period between April and September may impact the plans of Sharp Corporation to develop a new factory in Vietnam.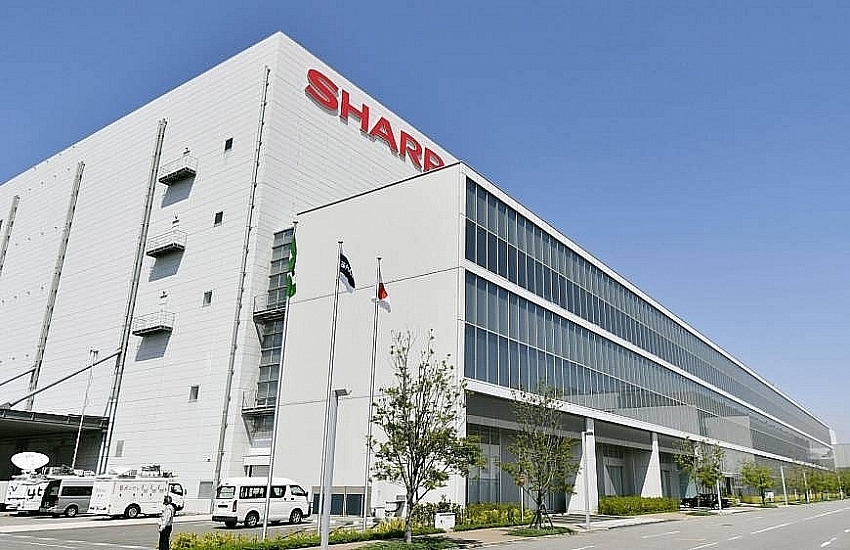 Dropping profit has dampened the enthusiasm of Sharp Corporation to develop a new factory in Vietnam
Most recently, Sharp Corporation released its financial statement for the first half of this fiscal year, showing that its net profit in the April-September period fell by 33.1 per cent on-year to ¥27.4 billion ($254 million) due to weak TV sales in overseas markets, according to newswire Mainichi.jp.
Executive vice president Katsuaki Nomura also said Sharp's domestic sales of consumer products such as TV sets have been slowing since October 1 due to the increase of consumption tax to 10 per cent (from 8 per cent) and the impact of a strong typhoon in the Tokyo metropolitan area and other regions.
Katsuaki Nomura said business is expected to turn around globally in the fiscal year's second half ending in March on the back of new product launches.
For the quarter ended on June 30, 2019, Sharp posted ¥12.5 billion ($117.2 million) in net profit, down almost 35 per cent on-year. Net income per share has dropped from ¥30.21 billion ($276.2 million) at the end of June 2018 to 20.53 per cent this year.
Its net sales and operating profit also declined by 3.5 per cent and 41.1 per cent to ¥514.9 billion ($4.83 billion) and ¥14.6 billion ($136.97 million), respectively.
Although the group reported decreasing profit, it still plans to expand its operations aboard.
Notably, in early August, Sharp released plans to develop the 100 per cent owned Sharp Manufacturing Vietnam with the charter capital of $25 million to avoid the impacts of the US-China trade war.
The company is expected to be established in February 2020 and will be located in Vietnam-Singapore Industrial Park in Tan Uyen district, Binh Duong province.
The plant would assemble car LCD screens to be exported to the US and some personal computer production by subsidiary Dynabook could shift to it as well, according to newswire Nikkei Asian Review.
It would also make air purifiers and other electronics for sale in Vietnam. However, Sharp has not disclosed the cost of building the factory.
Sharp currently has two affiliated companies in Vietnam: Sharp Electronics (Vietnam) Co., Ltd. in Ho Chi Minh City and Saigon Stec Co., Ltd. in Binh Duong. VIR
Ha Vy

Sharp Electronics Vietnam has sent a letter of denunciation to investigators of the Ministry of Public Security, denouncing local electronics firm Asanzo for using falsified documents to prove its business ties with a Sharp subsidiary.  

Sharp Corporation announced plans to remove its facility from China to Vietnam in order to avoid the impacts of the US-China trade war.