PetroVietnam Insurance Corporation (PVI) and Swiss Life Network on December 2 signed an agreement on comprehensive cooperation.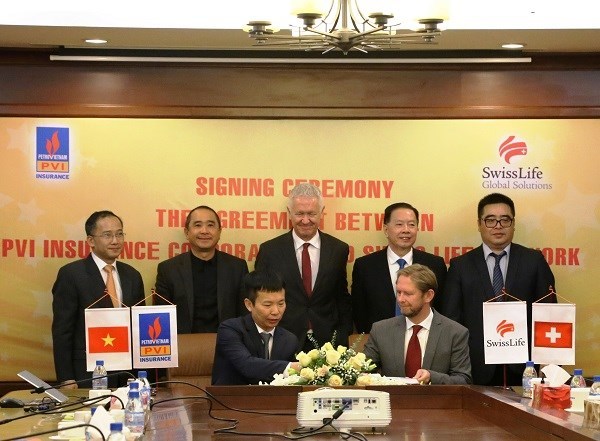 At the signing ceremony (Photo: baodautu.vn)
Under the agreement, PVI will become a partner of Swiss Life Network in the Pool Network – the leading platform for health insurance solutions for staff of multinational groups.
According to Michael Hansen, Director General of Swiss Life Network, the Pool Network has 4 million clients globally with a total premium amounting to 19.2 billion CHF (14.44 billion USD).
The Swiss Life Network is a global association of more than 60 local insurers and business partners covering 70 countries and territories. It has been committed to be the trusted advisor for high quality Global Employee Benefits Solutions. Through collective expertise and loyal partnerships, it provides comprehensive solutions and services to multinational corporations for their mobile and local employees./.