Due to tax violations, real estate giant Lideco has been fined for VND2.3 billion ($100,000).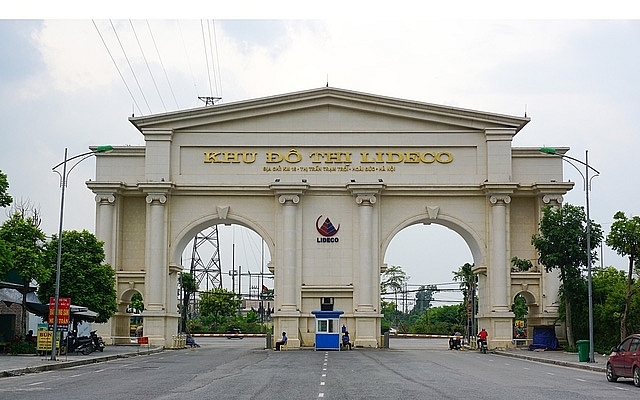 Lideco urban area is humid and deserted
Hanoi's Department of Taxation has just issued the decision to fine Tu Liem Urban Development JSC (Lideco, code: NTL), headquartered in Cau Giay district.
Accordingly, Lideco had missed the issuance of several declarations related to land use rights and value-added tax, as well as declared incorrect financial fees and costs.
Lideco has been fined for 20 per cent of the total additional tax charge (after supervision), equivalent to VND364 million ($15,820). The company also paid VND1.8 billion ($78,260) of additional tax and VND164 million ($7,130) for late payment. As a result, the total amount Lideco had to pay is more than VND2.3 billion ($100,000).
Previously, in 2017, Lideco was fined for VND1.4 billion ($61,650), including VND1.35 billion ($58,700) in corporate income tax and VND64 million ($2,800) in fines.
Lideco was created by merging three facilities of Tu Liem operating in construction, maritime transport, and brick production. In 2004, Lideco changed to the joint stock company model (from state-owned enterprise).
Lideco is a famous real estate developer in Hanoi for projects like Dich Vong new urban area (Cau Giay), X2 affordable housing project (Cau Dien), and Lideco urban area (Hoai Duc district).
In the third quarter of this year, Lideco recorded a 32 per cent decrease on-year in net revenue, reaching VND144.7 billion ($6.29 million), including VND141.3 billion ($6.14 million) from real estate sales.
In the first nine months of 2019, Lideco recorded VND598.5 billion ($26 million) in net revenue, doubling that of the same period, while after-tax profit was VND143.5 billion ($6.24 million), equivalent to a 3.6-fold growth on-year. VIR
Nguyen Huong

Real estate firms are seeking new sources of capital as commercial banks have tightened lending.

Ho Chi Minh City's Real Estate Association (HOREA) has pointed out the problematic reality of Vietnam's current real estate market and proposed changes for several regulations to improve the situation.