The reopening of the economy has begun with the principle 'reopening the doors anywhere it's safe'.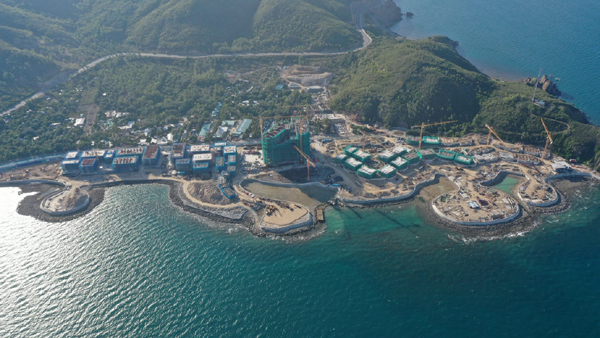 Hanoi and some northern provinces, HCM City and some southern provinces, and the central region have step by step loosened and removed lockdowns, while applying reasonable pandemic control measures. People's life and production, trade and tourism activities have entered a 'new normal period' after the large-scale vaccination campaign in these areas.
According to the National Vaccination Information Portal, as of September 14, Vietnam had given 30.4 million Covid-19 vaccine jabs. It's expected that 31 million Pfizer vaccine doses will arrive in Vietnam by the end of 2021, raising the proportion of fully vaccinated people aged over 18 to 70 percent.
This will help make businesses more confident when resuming their production activities. Q4 is the time for them to gear up to implement orders for the year-end sale season.
As deposit interest rates are no longer attractive and gold prices fluctuate all the time, people are withdrawing money from banks to invest in channels with better liquidity, including real estate. The hot investment is feared to cause a 'property bubble'.
However, economists believe that the situation is just temporary as a result of the long lasting lockdown and the haste of small investors.
Meanwhile, experienced investors have a more long-term vision. Most of them have been 'loyal' to real estate investment, considering this a safe and sustainably profitable investment channels, despite short-term happenings in economic cycles.
A survey found that building material prices have increased by 25 percent compared with the beginning of the year. Experts think the increases will set a new price ground for real estate in Q4 and real estate prices will surge rapidly.
Experts predict the resort commercial real estate segment will see sharpest increases in the post-Covid period.
Travel between cities/provinces still cannot be implemented now, but the demand will gradually increase before skyrocketing in early 2022, when the vaccination campaign is fulfilled.
The Government's policies on developing the economy, tourism and the service sector in the recovery period will serve as 'leverage' to help push the demand up, thus helping warm up the resort property market.
The resort market mostly attracts investors who attach importance to safety and long-term profit. The projects in areas with developed tourism such as Quang Ninh in the north, Phu Quoc in the south and Da Nang and Nha Trang in the central region are always attractive in the eyes of investors. The projects are all located in advantageous positions, with frontage stretching along the coast. 
Doan Phong

The country's real estate market has seen positive signs for recovery following the economic reopening, experts said.

Residential real estate in Vietnam is still one of the fastest-growing markets in Southeast Asia despite the fact that the COVID-19 pandemic has halted many economic activities, according to experts from property consultant Savills Vietnam.