Some 3,400 business conditions have been removed and nearly 6,800 product lines have been exempted from specialized inspections, saving more than 18 million days of public work, or over VND6.3 trillion (US$269.9 million).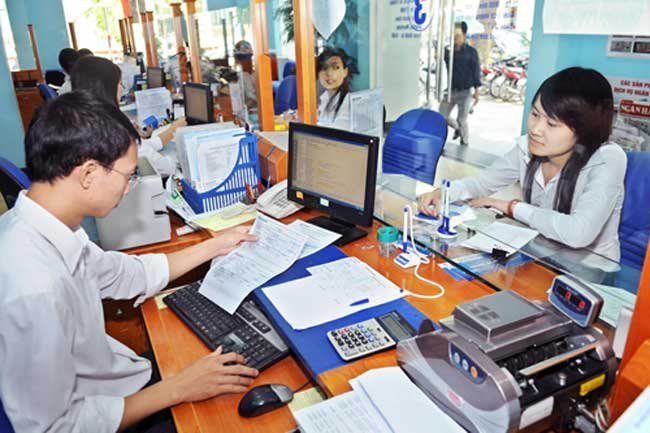 A resident (R) works with an administrative agency in District 3, HCMC. Business condition and specialized inspection reduction has helped save VND6.3 trillion
According to a report by the Government Office delivered at a teleconference on May 14 on the results of reforms of specialized inspections and business condition simplification, the Government has issued 29 notices on business condition abolishment and 21 others on specialized inspection reduction.
However, the Ministries of Transport, Finance and Justice have yet to issue sufficient guidelines on the simplification of business conditions.
The deployment of some newly issued guidelines has revealed a number of shortcomings. For example, the regulation on the issuance of land valuation certificates is not in line with regulations on pricing and has yet to help individuals holding land valuation certificates.
Only six among 11 ministries have published the lists of products subject to specialized inspections. The five ministries that have yet to fulfill their duties are the Ministries of Public Security; Science and Technology; Information and Communications; Culture, Sports and Tourism; and Health.
This quarter, the Government Office will suggest accelerating the preparation of amended laws related to the reduction and simplification of business conditions.
Prior to May 20, ministries and agencies have to publish business conditions and specialized inspections imposed on products.
Deputy Minister of Construction Nguyen Van Sinh was cited by Nguoi Lao Dong newspaper as saying that the ministry has proposed simplifying and abolishing hundreds of business conditions and has applied the one-door policy to all administrative procedures, thus reducing challenges and offering support for local residents and businesses.
Concluding the teleconference, Minister and Chairman of the Government Office Mai Tien Dung said the reduction and simplification of business conditions and specialized inspections should be conducted in an appropriate and transparent manner.
The prime minister will soon hold a meeting to assign ministries to complete preparations for putting into service the national public service portal in November. SGT