The Vietnamese fintech startup ecosystem is now home to more than 150 companies and brands, covering a broad range of services from digital payments and alternative finance to wealth management and blockchain.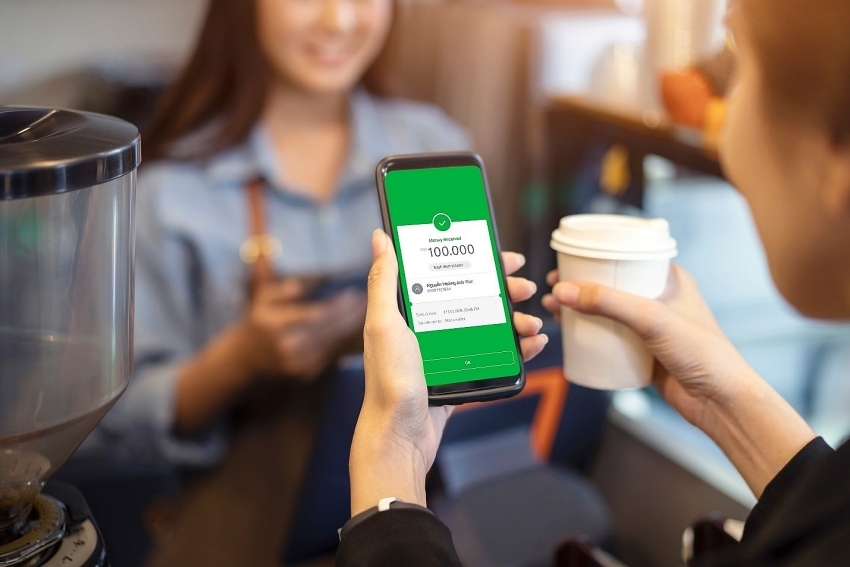 Vietnam's fintech future looks bright as its start-up ecosystem is now home to more than 150 companies and brands, covering a broad range of services
According to the ASEAN FinTech Census 2018 from Ernst & Young – a global leader in assurance, tax, transactions and advisory services – Vietnam currently ranks second (after Singapore) amongst ASEAN member states in the number of incubators, accelerators, and innovation labs.
The fintech market was worth $4.4 billion in 2017 and is predicted to reach $7.8 billion by 2020, equaling a 77 per cent increase over three years.
The fintech sector has very high growth potential, as the number of non-cash transactions in Vietnam is only 4.9 per capita, compared to 59.7 in Thailand, 89 in Malaysia, and 26.1 in China, according to a World Bank survey.
Policy and regulations are key factors contributing to the success of a fintech hub – concluded the Connecting Global Fintech report by Deloitte, in partnership with the Global Fintech Hubs Federation in 2017.
Good regulations should be able to establish a healthy balance between maintaining stability in the market and protecting customers, while providing enough wiggle room for companies to develop and implement the latest innovations.
As an innovative factor, fintech requires corresponding policy and regulations, most of which do not exist yet. Due to the lack of a legal framework, the competent authorities feel out of their depth when assessing dossiers, which leads to lengthy procedures or straight-out rejection.
As a result, several projects could not be deployed and the chance of having innovative startups slips by. Consequently, the Vietnamese economy will be at a higher risk of lagging behind other countries.
Additionally, the lack of regulations allows many companies to operate illegally. Without proper control from the authorities, these operations carry too many risks related to high-tech crime and fraud or financial crimes, such as theft of personal information, tax evasion, money laundering, or unlawful capital mobilisation.
Therefore, a legal framework is in urgent demand to boost fintech growth and prevent illegal practices. The sooner policies and regulations for fintech are in place, the earlier the Vietnamese economy can benefit.
Regulatory sandbox – responding to urgent need of fintech
Taking the initiative, Prime Minister Nguyen Xuan Phuc issued Decision No.999/QD-TTg on August 12 to approve the Project on Promoting Sharing Economic Model.
The goal of the project is to ensure an equal business environment among enterprises according to the sharing economy and traditional economy models, while ensuring the legitimate rights, responsibilities, and benefits of parties participating in the sharing economy, including service providers, service users, and platform providers.
Furthermore, the project encourages innovation, the application of digital technology, and the development of the digital economy.
Decision No.999/QD-TTg has turned on the "green light" and removed barriers for fintech, preparing for further developments. Referring to the experience of developed countries, the best way to build a legal framework is operating a fintech regulatory sandbox.
Such a sandbox is "a framework set up by a financial sector regulator to allow small-scale, live testing of innovations by private firms in a controlled environment (operating under a special exemption, allowance, or other limited, time-bound exception) under the regulator's supervision", as defined by the Consultative Group to Assist the Poor (CGAP).
The sandbox helps regulators understand new technologies – and any associated risks – before products hit the mass market, and that helps startups to build in safeguards for consumers at an earlier stage.
At the workshop on "Deploying sandbox to strengthen the foundations of the sharing economy", on November 11, 2019 Nguyen Xuan Viet Binh, executive of e-wallet firm Moca Technology and Services JSC, said Moca supported the promulgation of the sandbox mechanism in fintech, as it would help promote innovation for fintech businesses, enhance people's access to banking services and comprehensive financial services, and move the country towards a cashless society.
This is aligned with the prime minister's Decision No.2545/QD-TTg approving the scheme on non-cash payment development in Vietnam in 2016-2020.
Ngo Van Duc, deputy head of the Payment Department under the State Bank of Vietnam, said that sandbox is important for the fast-developing banking-financial system and fintech in Vietnam.
So far, 30 non-bank organisations have been licensed by the SBV to provide intermediary payment services; 24 banks, together with more than 50,000 places, have implemented QR code payment; 76 organisations have deployed internet payment services; and 44 organisations have provided mobile payment services.
"These numbers prove that fintech is an inevitable trend in Vietnam, but there still exist gaps in legal regulation. First, fintech management has not been mentioned in any legal document. Second, there is no organisation specialised in supporting and handling problems related to fintech activities. Third, except for intermediary payments, fintech activities are not yet regulated by legal documents," Duc added.
"Current legal provisions related to the operations of credit institutions do not yet allow the application of modern technology solutions. To solve these problems, creating a regulatory sandbox for fintech is an urgent need," he concluded. VIR
Nhung Do

The State Bank of Vietnam (SBV) affirmed that regulations are in line with international commitments, which show Vietnam's management rights in the field of payment services.

Regulators are working to finalise the sandbox for healthy market development, accelerating economic growth that will help Vietnamese fintech companies bloom.