The State Bank of Vietnam predicts remittance flows to Vietnam to reach some US$13-14 billion this year, much lower than the previous estimate by the World Bank at US$16.7 billion.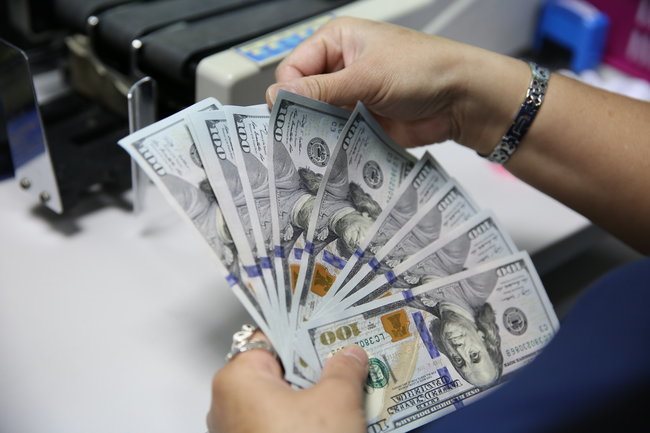 A bank teller counts U.S. banknotes. Remittances to Vietnam for this year are expected to reach some US$13 billion
Nguyen Hoang Minh, deputy director of the central bank's HCMC branch, earlier said that remittances sent to the city's credit institutions totaled US$3.65 billion in the January-August period, up 8% over the same period last year.
He predicted HCMC, the biggest remittance receiver in Vietnam, would attract US$5.6 billion worth of remittances for the entire year, marking a year-on-year rise of some 10%.
According to the latest data on worldwide remittance flows by the World Bank last month, Vietnam was expected to remain one of the top 10 remittance receivers in 2019.
A total of US$16.7 billion in remittances was projected to flow into Vietnam for the full year, making the Southeast Asian country the world's ninth largest remittance receiver in dollar terms, the global lender said. The value accounts for some 6.4% of the country's gross domestic product.
In the East Asia and Pacific region, Vietnam is expected to rank third in terms of remittances, after China and the Philippines.
Speaking to the Vietnam News Agency, economist Nguyen Tri Hieu ascribed the country's high remittance flow to the fact that Vietnamese people working abroad believe in the stability of the national economy and see better investment opportunities in the domestic market.
Hieu remarked that remittances to the country were largely used to invest in production, business and the real estate market.
"The central bank's policy to offer a zero-percent interest rate for deposits in U.S. dollars will channel remittances to Vietnam into investment rather than being kept in banks," he said.
Remittances to Vietnam have continued rising for the past two decades, from more than US$1.3 billion in 2000 to US$16 billion last year, except for 2009, which suffered the adverse effects of the global financial crisis. SGT

It is expected that kieu hoi (overseas remittance) will continue to flow into Vietnam, especially HCM City, which receives 50 percent of total remittances.

Remittances, along with foreign direct and indirect investment, and official development assistance are major sources of Vietnam's foreign currency supply.