App-based ride-hailing vehicles may be managed by technology, instead of having to install a light box on top as proposed by the Ministry of Transport (MoT) earlier.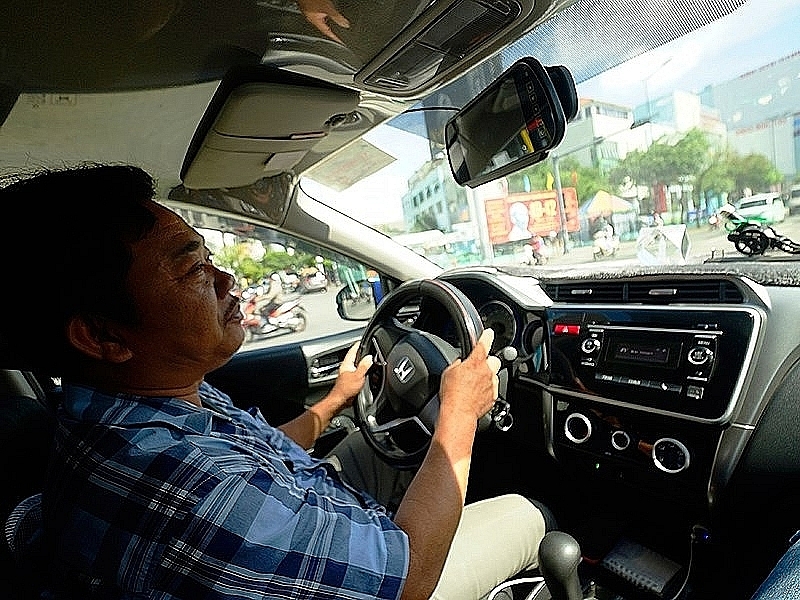 The prime minister suggested management methods should keep up with the ride-hailing business
The prime minister has asked the MoT to reconsider its requirement for ride-hailing cars under nine seats to have a light box on top, as well as other unnecessary business conditions for ride-hailing vehicles under nine-seats.
According to the prime minister, information technology should be used to manage the transport network, instead of replacing the traditional management method.
Previously, the MoT has included this proposal in its numerous reiterations of the draft decrees to replace Decree No.86/2014/ND-CP setting out conditions for the transportation business. The latest draft decree was submitted last month.
The MoT said the installation of such boxes for app-based ride-hailing vehicles would enable the better management of transport businesses, help customers identify ride-hailing cars on the street, and differentiate between a transport service provider and a supplier of other services.
It would also prevent private vehicles from providing transport services illegally, causing difficulties for traffic police in inspecting, controlling, and organising urban traffic, the ministry argued.
Along with the requirement about the light box, the MoT also asked ride-hailing vehicles to install a software to connect with customers and supply their information to customers, including information on the vehicles, the route, general fares, as well as the fares for the specific route.
According to the MoT, these requirements will create favourable conditions to develop the model of passenger transport cooperation between ride-hailing apps and taxi firms, encouraging the application of technology in the transport sector, while creating a more transparent and fair playground for the two sides.
Ha Vy

Prime Minister Nguyen Xuan Phuc on Monday asked the Ministry of Transport to review and potentially reverse its proposal on requiring roof signs for cars driving for ride-hailing apps such as Grab.

The Ministry of Finance makes a careful study of tax laws to collect taxes from electronic contract-based vehicles to avoid evasion and ensure a level playing field for ride-hailing and traditional taxi firms.