Adam Sitkoff, executive director of the American Chamber of Commerce in Hanoi, talked about the role US companies play in Vietnam and how they could perform more effectively.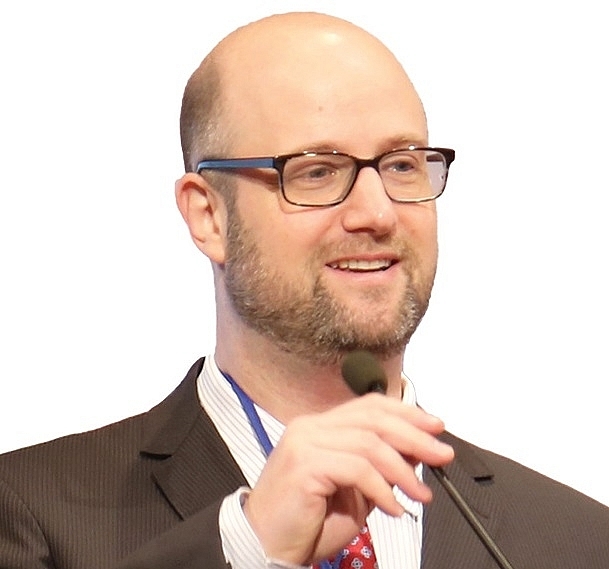 Adam Sitkoff, executive director of the American Chamber of Commerce in Hanoi
How do you evaluate the contributions of American ­investment in terms of ­Vietnam's socio­economic ­development over recent years?
Although US businesses and investors have only been here for 25 years, there is no doubt that we have had a transformative role on the development of Vietnam. From managerial practices and technologies to service ­standards and ethics, the US business community here has affected Vietnam in many positive ways and foreign ­investment has helped to ­promote economic and social development.
Business activity started slowly for Americans here. In 1995, US-Vietnamese trade was just $451 million. It is now over $60 billion per year and we now see US ­companies and investors ­active in ­almost every sector of the Vietnamese economy.
American companies have ­invested billions of dollars here, ­integrating Vietnam into the global supply chain, ­creating quality jobs, and helping the country become more ­productive, efficient, safe, and clean.
As of March 20, 2019, the US had 924 investment projects in Vietnam, registered at a total of $9.13 billion – relatively humble considering the size of the US ­economy. What lies behind these figures?
It is important to know that while Vietnam's official investment statistics rank the US quite low, the truth is that the US is one of the top investors in the country. The misunderstanding comes from complicated US tax laws and corporate structures that utilise global supply chains and systems.
For example, Intel's $1 billion assembly facility in Saigon Hi-Tech Park is an investment made through Intel Hong Kong – so this counts as a Hong Kong investment even though Intel is an American company.
Another example is P&G's $100 million factory down in the southern province of Binh Duong, which is an investment made through P&G Singapore – which makes it a Singaporean investment on paper, even though P&G is a famous American company. There are many examples like this.
We believe that the US is one of the top five investors here and Americans are in Vietnam selling cosmetics, soft drinks and beer, cars, aircraft, software, industrial goods, educational services, mobile applications, financial and legal services, agricultural products, and so much more.
What will Vietnam have to do to attract higher-quality ­foreign direct investment in the years to come, especially in the context of the Fourth Industrial Revolution?
We live in a competitive world. Right now, almost every country in the region is working to grow a modern, digital economy, which will attract future investment and high-paying jobs for their people. For Vietnam to be successful, non-productive red tape must be controlled.
Vietnamese and foreign-invested businesses alike need a supportive environment to thrive, and as you well know, that means their relationship with the administrative agencies should be mutually supportive. American investors remain optimistic about business prospects in Vietnam. However, we are concerned with recent changes in policy and regulations, which are not consistent with international best practices. These changes expose many investors to considerable risks and obstacles in executing their investments. We believe that it is vital that laws and rules be designed to be enforced fairly and equally. Better results in this area will improve investor confidence. Vietnam is a land of great opportunity for foreign investors.
AmCham will continue to work on lowering barriers to trade, to help the Vietnamese government make it easier to do business, and to create a high-standard, transparent, and stable business environment to ensure that everybody has fair access to that opportunity.
VIR