Samsung's plea to exempt 700 South Korean engineers from the mandatory quarantine would cause numerous hiccups in the containment of the epidemic.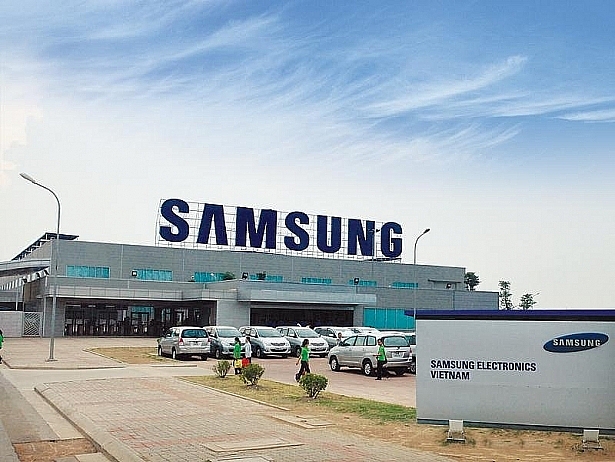 Samsung Display requested the Vietnamese government to allow its engineers from South Korea to skip the mandatory time in quarantine
This time of the year, Samsung Display frequently sends engineers from South Korea to Vietnam to prepare for the scheduled launch of new products in the latter half of the year, a source told Reuters. "Travel restrictions could deal a setback to such plans," he said.
Samsung Display, a supplier of Samsung Electronics and Apple, has asked Vietnam to exempt 700 engineers from South Korea from the mandatory quarantine, saying that they are urgently needed to prepare for the production of screens for new smartphones.
In its talks with the Vietnamese government, Samsung Display requested this exemption if engineers can present medical examination reports, the person added on condition of anonymity because of the sensitivity of the matter.
Vietnam is South Korea's No.3 export market as well as the fifth-biggest source of South Korean imports. Samsung Electronics alone accounts for a fourth of Vietnam's exports and makes over half of its global smartphones here.
Vietnam has mandated a 14-day quarantine for people coming from South Korea to curb the spread of the virus, which can be transmitted from person to person and has already reached more than 60 countries. South Korea has reported one of the highest number of infections outside of China.
This has come as a blow to South Korean companies, which are the biggest foreign investors in Vietnam. Samsung Display runs a factory in the country where it assembles OLED displays used in smartphones made by Samsung Electronics, Apple, and Huawei.
South Korea is the second-worst hit county by the coronavirus in the world with 7,513 cases of infection up to date and 58 deaths. The epidemic has been reported to have just passed its peak last week with 500 new infections diagnosed every day. However, this is still a huge figure and loosening health inspections and quarantining for foreigners arriving from epidemic areas would pose great risks for Vietnam.
At the end of March 10, there were 34 COVID-19 infection cases in Vietnam. The latest patient is a woman who travelled to the US and transited at South Korea's Incheon international airport on February 22 to return to Vietnam a week later. Previously, a man coming back from South Korea' Daegu and 11 foreign tourists from the UK tested positive for the epidemic. Thereby, prevention and quarantine are still essential for Vietnam to contain the spread of the COVID-19. VIR
Minh Vu

Samsung Electronics Co. on March 6 said it will temporarily move some of its smartphone production to Vietnam, after shutting down a local factory following a positive coronavirus test there, according to Yonhap.

Despite the impact of the coronavirus outbreak, Vietnam's foreign trade in the first two months of the year picked up by 2.4% year-on-year to reach US$74 billion as Samsung boosted the exports of its new products.