Vietnam is considered one of Asia's most vibrant property markets and a long-term strategic area for Savills. 
VIR's Quynh Chau talked with Mark Ridley, newly-appointed Group CEO for Savills, on his assessment of the Vietnamese real estate market and its role in Savills' development strategy.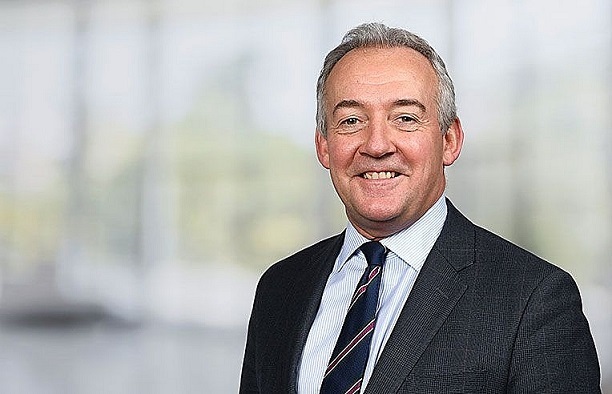 Mark Ridley - Newly-appointed CEO of Savills Group
Ridley joined Savills in 1996 and was appointed to the Commercial Board in 1998. He was named chairman and chief executive of Savills Commercial in January 2008 and was appointed to the Group Executive Board at the same time.
He was chairman of Savills Commercial from May 2008, then chief executive officer (CEO) of Savills UK from 2013 and of Savills Europe from 2014 until he was appointed as deputy group chief executive on May 1, 2018.
As of January 1 this year, Ridley was appointed as group CEO.
Why did you decide to visit Vietnam?
I first came to Vietnam 25 years ago. This time, when I came back, I was very excited to see how the country has been developing. I must use the word "revolution" for this change and I may say that Vietnam has become one of the global property hotspots.
With robust fundamentals, positive macroeconomic outlook, and continuous investment in infrastructure, the market is thriving across a multitude of real estate sectors.
What role will Vietnam play in Savills Group's investment strategy?
Vietnam has a strong economy with a very dynamic and young workforce. I think the future growth of Vietnam and particularly its major cities are going to be significant attractions for international investors. In the global context, the growth of Asian and Southeast Asian business is very important for Savills. In Vietnam, we have great expertise in place and we have seen so many international companies – from the US, Europe, Asia, and every other continent – wanting to invest in Vietnam. They are investing in all real estate segments from accommodation and hotels to retail, offices, as well as industrial and logistics property. In addition, we are starting to be contacted by a number of pension funds and institutions asking questions of how to access real estate investment in Vietnam.
Again, there is a lot of interest from international businesses, and that is why Vietnam is an important market for us. I would place Vietnam as one of our most important growth markets alongside China and India.
In Vietnam, we have a staff of over 1,600 – which makes it a really large office in our Southeast Asia network. Project management is important business here. We always deliver the consistent services to make sure that international customers can receive the same services in Vietnam.
As one of the first foreign property consultants in Vietnam, what is your strategy to compete with new consultants flocking to the market?
One of the most important things is that Savills has been around for more than 160 years, and more than 22 years in Vietnam. We have a very clear view of our operations and pride ourselves on our professionalism and reputation. Especially, we have a world-leading reputation when it comes to high-end residences and property management. We continue adopting the best practices and give consistent and professional advice to our customers. For example, we continuously apply innovation in our services such as developing the Savills Property Management Solutions in Vietnam. In Hanoi and Ho Chi Minh City, Savills is the only consultant to provide a full range of services.
How do you think Vietnam could improve the already strong foreign investment drive in the property market?
I think the most important thing for the government is to provide as much transparency as they can to investors. Second, the quality of the actual products must be ensured, and third, the scale of the products must be large enough to attract foreign investment. VIR