The average size of foreign direct investment (FDI) projects in Vietnam has sharply dropped amid a decline in investment flows.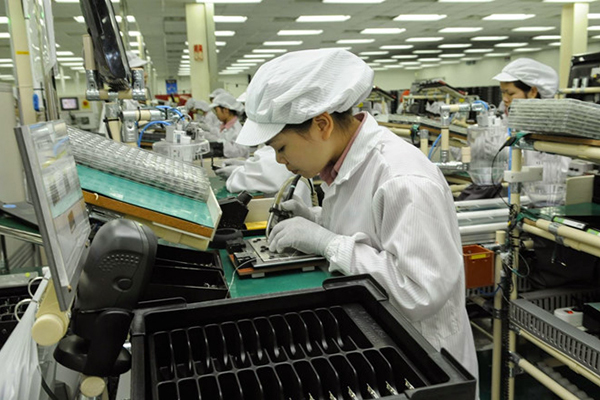 Vietnam pulled in a total FDI capital of USD20.2 billion in the first seven months of this year
According to the Ministry of Planning and Investment, in the first seven months of this year, Vietnam pulled in a total FDI capital of USD20.2 billion, down 40% on-year. Of the sum, the newly-registered capital accounted for USD8.27 billion from 2,026 projects, down 37.4% on-year.
The ministry added that the average scale of FDI projects has been on the decrease. In 2017, the capital value of a newly-licensed FDI project was USD13.8 million. The figure declined to USD5.87 million in 2018 and USD4.22 million between January and July this year.
The northern province of Bac Ninh is among localities licensing new FDI projects the most. So far this year, the province licensed 46 FDI projects, including up to 25 Chinese-invested ones.
Most of Bac Ninh's FDI projects since early this year focus on the production of electronic equipment to serve big companies such as Samsung. Many of them have the investment capital of below USD100,000.
According to Nguyen Bich Lam, head of General Statistics Office, projects which have investment of just roughly USD1 million with backward technology has increased.
Nguyen Van Toan, vice chairman of Association of Foreign Invested Enterprises, said that Vietnam needs to be more selective over FDI projects, which have should be implemented through specific regulations.
Toan suggested building a qualified taskforce to assess the quality and efficiency of FDI projects and issue policies on investment priorities.
The Vietnam Chamber of Commerce and Industry (VCCI) previously said foreign direct investment in Vietnam is mostly focused on mining and labour-intensive industries such as assembling and mining.
Tien Phong/Dtinews