SeABank (Vietnam) has just announced its 2019 business results with net profit of VND1,390.69 billion, an increase of VND768.26 billion or 123.4% compared to 2018, ROE at 12.03%. This is the highest growth rate ever of SeABank.
At the end of the fiscal year 2019, SeABank exceeded all business targets set at the General Meeting of Shareholders in early 2019, with an impressive growth compared to 2018, specifically as follows: Profit before tax reached VND1,390.69 billion, an increase of VND768.26 billion, up 123.4% year on year; Total assets reached VND157,398 billion, a 12.0% year on year increase; Outstanding loans in Market 1 totaled at VND 98,613 billion, a 17.5% yoy increase; Total capital mobilization of Market 1 was VND95,727 billion, up 13.5% yoy; Total net non-interest revenue reached VND2,316 billion, accounting for 44% of the total net revenue; Capital adequacy ratio as prescribed in Circular 41/2016 of the State Bank of Vietnam was estimated at 11.6%; Capital adequacy ratio level 1 reached 9%; Cost to income ratio (CIR) stood at 38.5%; Profitability ratios continued to improve sharply; Return on average assets (ROA) and return on average equity (ROE) were 0.75%, an increase by 120.6% and 12.03% compare to 2018.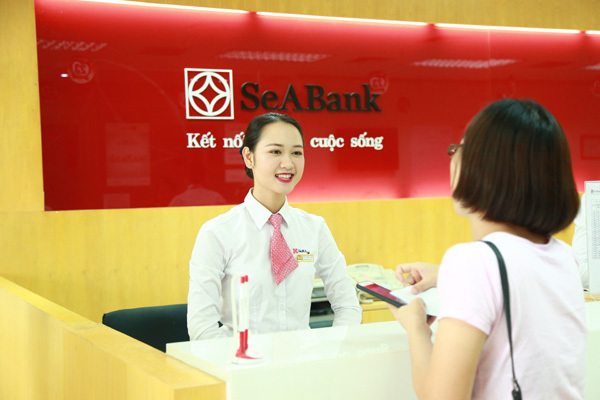 In 2019, SeABank bought back all special bonds at the Vietnam Asset Management Company (VAMC) and made full provision for risks in accordance with regulations while the credit quality of the bank was well managed with the non-performing loan (NPL) ratio at 2.31%. With the orientation of safe and prudent risk management, SeABank is Basel II compliant ahead of schedule, meeting the international standard in line with Circular 4. In addition, SeABank has been rated long-term B1 credit rating by Moody's.
Moreover, in 2019, SeABank completed the increase of its charter capital to VND9,369 billion to improve its financial status. SeABank currently has a network of 167 transaction points serving nearly 1.2 million customers nationwide.
SeABank is also the pioneer bank in Vietnam to successfully upgrade the core banking software T24 Temenos to the R18 version - the most modern version with many additional important features. With the goal of providing total financial solutions, maximizing benefits, a goal of customer centric, SeABank is constantly diversifying and adapting its products and services, applying digital technologies to help customers experience from traditional financial services to modern banking and attractive investment channels, healthcare, security and accumulation for the future, improving the quality of personal life as well as families.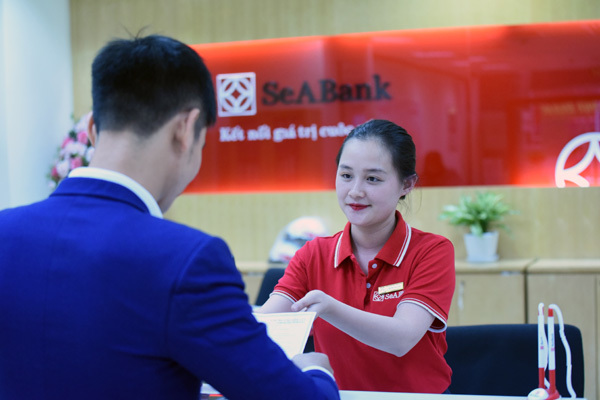 An important highlight of SeABank's digital technology in 2019 is the launch of the SeAMobile New digital banking application with many outstanding features such as free of using and transfer fees, etc... It is the first digital banking application in Vietnam to provide Financial Health for customers. SeABank also launched SeA-Easy international credit card with many incentives for online shoppers such as refunds of all online transactions up to 8%, annual fee waivers and interest free up to 45 days.
Along with business activities, SeABank always focuses on developing social activities in parallel with economic development. SeABank sets aside nearly VND12 billion for charitable activities, social security and community development. It spent nearly VND4 billion for study encouragement scholarships awarded to poor and studious students across the country through the Dream Nurturing Fund, including the 4 series of SeABank Run For The Future. Especially, SeABank also aims to protect the green environment through Let's Go Green with SeABank program, calling on employees and the community to collect and classify waste, restricting the use of non-biodegradable plastic bottles/jars, saving paper, electricity, water and planting more trees... SeABank is committed to serve with dedication, enthusiasm and professionalism to bring a happier life and a prosperous future for the community.
For more information, contact SeABank via:
Mr. Tran Huy Hung
Deputy Director of SeABank's Communications and Marketing Division
25 Tran Hung Dao, Hoan Kiem, Hanoi
Mobile: 0904858898
Tel: (024) 3944 8688, ext. 7803 | Fax. (024) 3944 9026
Email: hung.th@seabank.com.vn | Website: www.seabank.com.vn
PV