The slow disbursement of capital has stalled many projects, affecting socio-economic development.
Answering National Assembly deputies at the Steering Committee's session in mid-August, Minister of Planning and Investment Nguyen Chi Dung admitted that agencies were dilatory in disbursing capital in the first months of year and they only geared up in the last months. The reason explains the slow disbursement rate in the first eight months of 2019.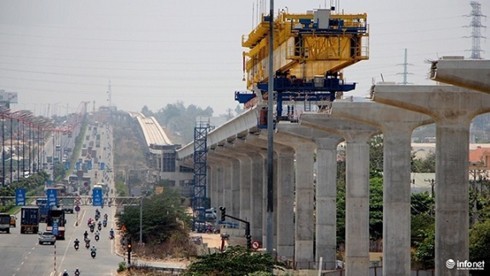 The Voice of Vietnam (VOV) cited a report showing that by August 31, 2019, Vietnam had disbursed VND6.48 trillion worth of ODA capital, implementing 10.7 percent of the capital disbursement plan set by the National Assembly (VND60 trillion).

Tran Duy Dong from the Ministry of Planning and Investment (MPI) saud local authorities did not gear up with disbursement right from the beginning because they were informed that the disbursement period has been extended for two years.

Besides, the delays in the preparation of bidding invitation documents and bidding documents, and the slow implementation of procedures have also led to slow disbursement. The tardiness in site clearance is blamed on the lack of cooperation between investors, contractors and local authorities.

Meanwhile, Hanoi Mayor Nguyen Duc Chung said problems have arisen when implementing the Public Investment Law. The tardiness in approving lists of projects also slowed down the disbursement of capital.

The slow disbursement of public investment capital has direct impact on the socio-economic development and GDP growth.

"If the money is not disbursed, it won't be able to serve the purposes of developing infrastructure and economy. If so, GDP growth will slow down," said Pham Van Hoa, a National Assembly Deputy.

The slow disbursement lessens capital use efficiency, affects economic growth, business and investment environment and economic contracts that Vietnam has signed.
"As public projects cannot be developed, private invested works will also be at a standstill," he added. "In general, when the money is in coffer, it is the 'dead capital. "

Le Dang Doanh, an economist, pointed out that the slow disbursement lessens capital use efficiency, affects economic growth, business and investment environment and economic contracts that Vietnam has signed.

Doanh stressed that infrastructure development plays a very important role insocio-economic development. Meanwhile, Vietnam 'has money but cannot spend money', i.e. the resources cannot be used effectively for investment and development.

Dinh Tuan Minh from the Institute for Economic and Policy Research said if privately invested projects in real estate, commerce and tourism in areas where public investment projects are located are at a standstill, this will affect the entire economy.
"The private sector is an important part of the national economy. If the development of the sector gets stuck, national growth will be affected," he warned.
Thanh Lich

Disbursement of foreign direct investment saw a positive yearly increase of 7 percent to nearly $12 billion in the first eight months of this year, despite a fall in new FDI registered in Vietnam.

Deputy PM Pham Binh Minh met with UN Resident Coordinator in Vietnam Kamal Malhotra, WB Country Director for Vietnam Ousmane Dione and Dutch Ambassador to Vietnam Elsbeth Akkerman yesterday to discuss the disbursement of ODA projects.