Vietnam has witnessed the rise of companies which place social impacts over financial gains. However, The awareness of the Government and community about social enterprise remains limited.
 Phan Duc Hieu, deputy head of the Central Institute for Economic Management talks to Nhân dân (People) newspaper about the new business model.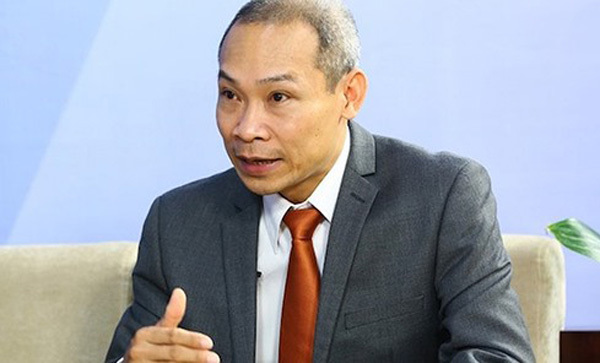 Phan Duc Hieu. — Photo daibieunhandan.vn
Social enterprises are growing in Vietnam. As an economist, how do you evaluate the model and its potential?
The mission of most social enterprises in Vietnam is to create jobs. They support vulnerable people, while empowering women and young people. Nearly half of leaders at social enterprises are women, higher than the percentage at small and medium enterprises (37 per cent).
Vietnam is witnessing a rising number of social enterprise start-ups – 35 per cent of surveyed companies have come into operation since 2015 and been led mostly by young people.
Many social enterprises are SMEs, 40 per cent of them have revenue under VND1 billion (US$43,100) and one-third of them have revenue under VND5 billion ($216,000).
It is positive that most Vietnamese social enterprises are profitable in 2018, accounting for more than 60 per cent. Up to 6 per cent of them broke even, while 10 per cent did not yield any financial gain. The survey was conducted on social enterprises in the field of trading.
Creating jobs is the most common goal of social enterprises in Vietnam. On average, a social enterprise has 42 full-time employees. Although the size of these companies is ranging from extra small to medium with handicraft as the primary industry, their social impacts are considerable.
Assistance polices offered for social enterprises have not been specified, making it hard to further increase the number of social enterprises. What do you think about the problem?
The Government has developed a comprehensive policy framework to support Vietnam's enterprises including social enterprises. However, there is no specialised policy offered exclusively for social enterprises. Up to 74 per cent of surveyed social enterprises said they enjoyed assistance from medium organisations.
However, from the perspective of social enterprises, there are two problems worth consideration.
First are difficulties in implementing general policies due to their limits of capacity, access to information and business model.
Secondly, many social enterprises show their desire for practical assistance which suit different types of social enterprises, especially in terms of approaching capital and investors, building leadership, technology and information.
What is your opinion on the establishment of an ecosystem for social enterprises as a potential solution?
It is true we need to develop an ecosystem for social enterprises. It requires the participation of all stakeholders from the Government, customers, consumers, investors and educators.
There is room for related agencies such as medium organisations, incubators, sponsors and the press to raise awareness about social enterprises in Vietnam. Networks, platforms, conferences, trade fairs, forums and websites can introduce the potential of social enterprises, their business models, achievements and social impacts as well as connect social enterprises with other companies.
Universities, higher education institutes and research organisations should enhance the understanding of students about social enterprises to nurture future social entrepreneurs.
Sponsorships, competitions and awards can also play a role in promoting start-ups that do good for our society.
Social enterprises need to highlight their social values. Investors might set criteria of social goals besides economic goals and pay more attention to social enterprises.
For the Government, it is essential to continue building pragmatic assistance policies for social enterprises and create favourable conditions for them to thrive. The legal framework also needs improving, especially tax policies.
The Government can also focus on raising awareness of people and its subsidiaries about social enterprises.
Consumers should prioritise good-quality and affordable products by social enterprises, while changing their consumption habits to motivate the development of these impactful companies.
VNS