Insurer Bao Viet Holdings (BVH) and the Bank for Investment and Development of Viet Nam (BIDV) have approved plans of paying cash dividends worth combined US$236 million in the next two months.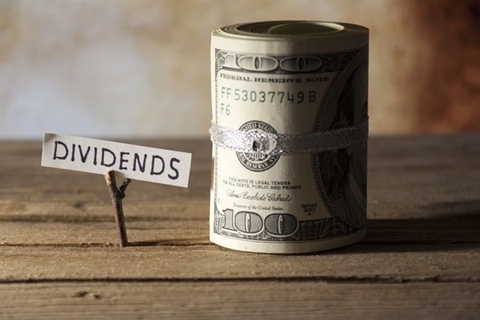 In the next two months, the State budget will receive total VND5.04 trillion ($216.4 million) in cash dividend from State-owned businesses. — Photo usatoday.com
Bao Viet announced it would pay existing shareholders 10 per cent dividend in form of cash for 2018's business results. The list of shareholders will be finalised on November 18 and the payment will be made on December 10.
The company is expected to spend VND701 billion ($30 million) for this payout.
The Ministry of Finance is its biggest shareholder, with an ownership of 68.84 per cent, which means it will receive VND482 billion.
Earlier, BIDV also approved its dividend plan for 2017 and 2018's business performance. The bank will pay a combined 14 per cent cash dividend for the two years, equivalent to VND4.79 trillion ($205.6 million). The State shareholder, which owns 95.28 per cent stake, will collect VND4.56 trillion.
The payment will be made on December 12.
Thus in the next two months, the two businesses will pay total VND5.04 trillion ($216.4 million) to the State budget.
BIDV has just completed the private issuance of 603.3 million shares to KEB Hana Bank, equivalent to 15 per cent of its charter capital. However, the South Korean bank will not be entitled to receive cash dividend in this payout as pre-determined in the agreement between the two parties.
After the share issue, the State ownership in BIDV also decreased to nearly 81 per cent.
In October, both brewers Sabeco and Habeco also paid cash dividend with total VND1.78 trillion to the State budget. — VNS

The losses incurred by state-owned enterprises (SOEs) from outward investment projects in 2018 reached $367 million, a sharp increase of 265 percent compared with 2017, a report shows.

State-owned enterprises (SOE) must strive to reform and become innovation centres in today's modern economy.

Prime Minister Nguyen Xuan Phuc has signed a decision approving a list of 93 State-owned enterprises which will be equitised from now to the end of 2020.