Enterprises that import automobiles equipped with navigation apps featuring maps that violate Vietnam's sovereignty will have their import licenses suspended.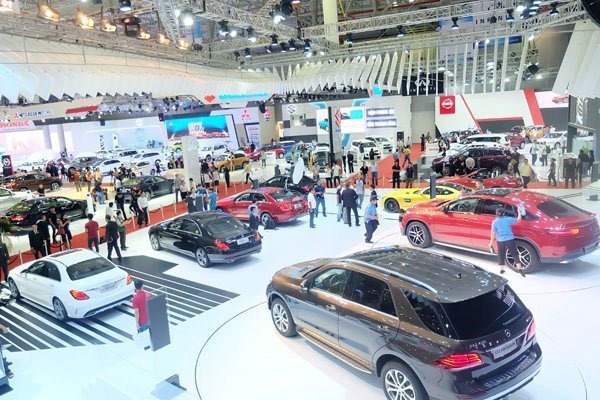 Cars on display at an exhibition. The Government has issued a new decree imposing strict sanctions against importers of automobiles featuring illegal maps
The Government has issued a decree amending and supplementing some articles of Decree 116 on automobile manufacture, assembly, import, maintenance and warranty services, the local media reported.
If the importers fix their violations within six months, the suspension will be lifted.
Otherwise, their import licenses will be permanently revoked and the licenses must be returned to the Ministry of Trade within five days.
The Government has also issued a decree on administrative sanctions against violations related to measurement and mapping. Accordingly, businesses that trade in products with inaccurate maps will be subject to a fine of VND30-40 million each.
Late last year, the General Department of Vietnam Customs impounded the Volkswagen Touareg CR745J automobile for displaying a GPS map featuring the illegal nine-dash line at the Vietnam Motor Show 2019 in HCMC.
In addition, World Auto Co., Ltd, the importer of the car, was fined VND40-60 million and had its operations suspended for six to nine months.
Meanwhile, Volkswagen Vietnam Co., Ltd, was fined VND20-40 million for exhibiting the car. SGT

 The General Department of Customs has announced that it will impose an administrative fine on the importer of seven automobiles imported from China with a navigation app featuring the illegal nine-dash line, alongside seizing the vehicles.