Some sugar refineries have had to stop their operations. Others that have made big investments are not sure about their fates.
"Though ATIGA (the ASEAN Trade in Goods Agreement) will only take effect early next year, we feel worried as we don't know in detail the government's policy for the sugar industry," said Subbaiah, general director of KCP Vietnam.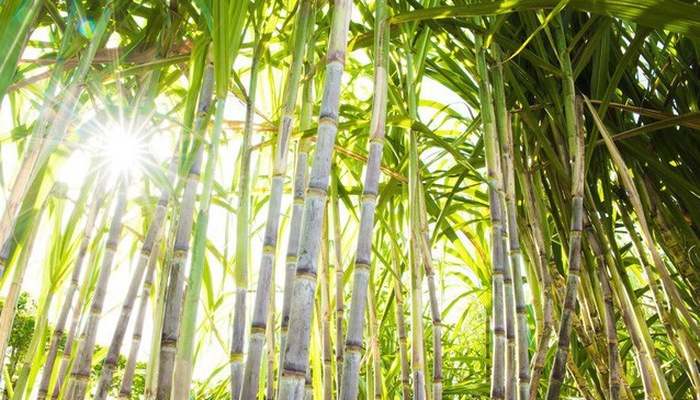 "Smuggled sugar has penetrated the Vietnamese market in large quantity," he said.

Under ATIGA, from January 1, 2020, the quota scheme for sugar imports from ASEAN will be officially removed and the tariff on sugar imports will be cut to zero percent.

Also according to Subbaiah, once ATIGA takes effect, the amount of sugar to be imported to Vietnam will be increasing and the sugar price will decrease by 15-20 percent.

Some sugar refineries have had to stop their operations. Others that have made big investments are not sure about their fates.
As the sugar price goes down, the sugarcane refineries' pay to farmers will decrease. If so, farmers will make no profit, which would prompt them to shift to grow other crops. And once there is no more sugarcane, refineries will be hungry for materials and sit idle.

Sugar refineries are not sure about the future after spending big money to buy new machines and equipment.

Son La Sugar, for example, after being equitized, has spent VND1 trillion dong to renovate machines and equipment, and install a new production line.

Tuy Hoa Sugar also spent VND700 billion on new equipment which raises the capacity from 1,200 tons of sugarcane a day to 3, 200 tons.

Casuco reported it has spent VND300 billion to buy new equipment, while Tra Vinh Sugar spent VND200 billion on the production line so as to produce high-quality FRR sugar. Meanwhile, KCP poured $130 million into two modern refineries.

According to the Vietnam Sugar and Sugar Cane Association (VSSA), its member companies complain about massive smuggled imports, estimated at 700,000 tons a year.

Vietnam now imports sugar under the mode of 'temporary imports for re-export later'. But in fact, the temporary imports are not re-exported, but sold in the domestic market, which competes with domestically made products.

VSSA reported a high inventory level of sugar. At Son La Sugar, the inventory volume is 40,000 tons, worth VND500 billion. The figure is 15,000 tons at Tuy Hoa worth VND170 billion. It is estimated that 650,000 tons of sugar is unsold at refineries or trade companies.

According to Nguyen Truong Chinh, director of Tuy Hoa Sugar, the sharp fall in sugar price has forced the sugarcane price down. In the last three years, the sugarcane price has been hovering around VND800 per kilogram. With the price, farmers 'still can live', but if the price goes down further, they will have to give up farming.
Kim Chi 

Currently, the country still has about 650,000 tonnes of sugar on inventory, the industry's highest so far, resulting in 17 out of 36 sugar production factories losing money.

The area under sugarcane in the Cuu Long (Mekong) Delta has shrunk dramatically during the 2019-20 crop after many farmers switched to other crops following losses in recent years.