Cashew nuts, pepper, rice, bananas and mangoes from Cambodia have been flooding the Vietnamese market, turning the country into the biggest farm produce exporter to Vietnam in the last eight months.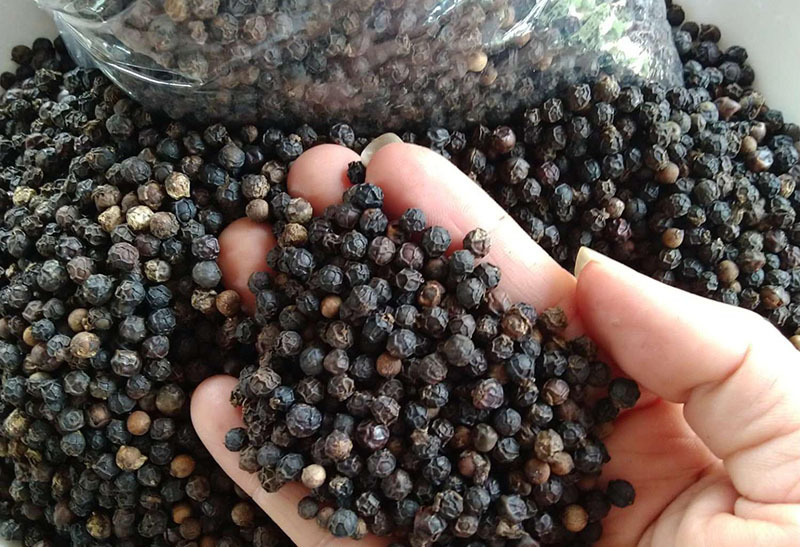 As a farm produce export country which earns $40 billion a year from exports, Vietnam still has to import farm produce for domestic production and consumption. The US and China have been the biggest exporters to Vietnam for many years.
However, the Ministry of Rural Development (MARD) has reported that Cambodia has unexpectedly replaced the two countries as the biggest farm produce exporter, with $2.9 billion worth of farm exports to Vietnam in the first eight months of the year, accounting for 10 percent of Vietnam's total farm imports.
Cambodia's agencies reported that the country exported 2.38 million tons of unhusked rice, up by 86 percent compared with the same period last year and 24,476 tons of pepper.
It also exported 355,550 tons of cassava, or 75.7 percent of its cassava exports, and 140,000 tons of mango, or 86.8 percent of exports.
The other agricultural products including maize, banana and pomelo have also been exported to Vietnam in large quantities.
Vietnam imported 2.03 million tons of cashew nuts in the first 7 months of the year, worth $3.05 billion. Of this, 1.1 million tons, worth $1.83 billion, were from Cambodia, a sharp increase of 456 percent in quantity and 632 percent in turnover.
As such, Cambodia has become the biggest cashew nut supplier of Vietnam.
According to Vo Tong Xuan, a respected agriculture export, Vietnam has been importing farm produce from the country for many years. Cambodian farmers use good varieties, while the land is fertile, so their farm produce has high quality. Cambodian rice, for example, is favored by Vietnamese.
Xuan noted that there is a growing tendency of Vietnamese farmers going to Cambodia to lease agricultural land to cultivate cassava and other crops. This is because the agricultural land area in the country is large, while the rent is reasonable and the labor cost is lower than in Vietnam.
The farmers harvest farm produce in Cambodia and bring it back to Vietnam for sale. With this production model, the production cost is lower.
"That is why Cambodian farm exports have increased so rapidly," Xuan said.
Dang Hoang Giang, Secretary General of the Vietnam Cashew Association (Vinacas), expressed his surprise about the unexpected rise in cashew nut imports, saying that the association is checking with its member companies.
The General Department of Customs (GDC) has sent a dispatch to customs agencies in 8 southern provinces on strengthening inspection on the origin of raw cashew imports from Cambodia in order to prevent trade fraud.
Tam An

The national digital transformation program says Vietnam will develop hi-technology agriculture with a focus on smart and precise agriculture, while increasing the proportion of digital agriculture in the economy.  

Farmers across the south and Central Highlands are struggling to sell their harvests due to COVID-19 restrictions on travelling and business...