The Ministry of Industry and Trade (MoIT) has decided to suspend the import of plywood products to Vietnam for re-export to the US to prevent commercial fraud on goods' origin and illegal transshipment.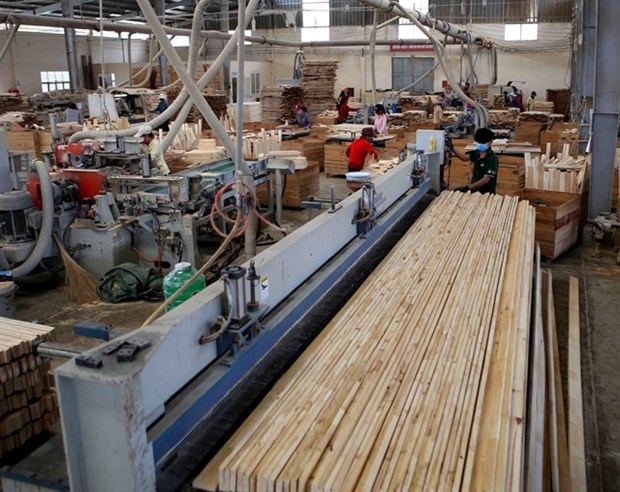 A factory processing and producing wood in Da Lat city in the central province of Lam Dong
This is a key part of the MoIT's newly-issued Circular No 22/2019/TT-BCT, according to the ministry's Agency for Foreign Trade.
It will be applied to traders engaged in trade, temporary import and re-export; management agencies and organisations on merchanting trade, temporary import and re-export; and agencies, organisations and individuals involved in merchanting trade, temporary import and re-export business.
The circular takes effect from December 27 this year to December 31, 2024./.

After many exports to the US were found disguised with 'made in Vietnam' labels to try to evade anti-dumping duties, Vietnam has become more vigilant over origin fraud.

The customs authority of Vietnam has been proactively fighting fraud of origin and illegal trans-shipment, General Director of the General Department of Vietnam Customs (GDVC) Nguyen Van Can said on November 1.

Ba Ria-Vung Tau Province's Customs Department had seized a suspicious aluminum shipment worth US$4 million that was heading to the US and other countries, a General Department of Viet Nam Customs official said.