As the ninth-biggest investing partner of this country, Thai enterprises are wishing to expand operations further in the Vietnamese market. 
Sanan Angubolkul, chairman of the Thailand-Vietnam Business Council, shares his assessments, and discuss possible plans of Thai investors in Vietnam.
What have impressed you most in the current investment environment in Vietnam?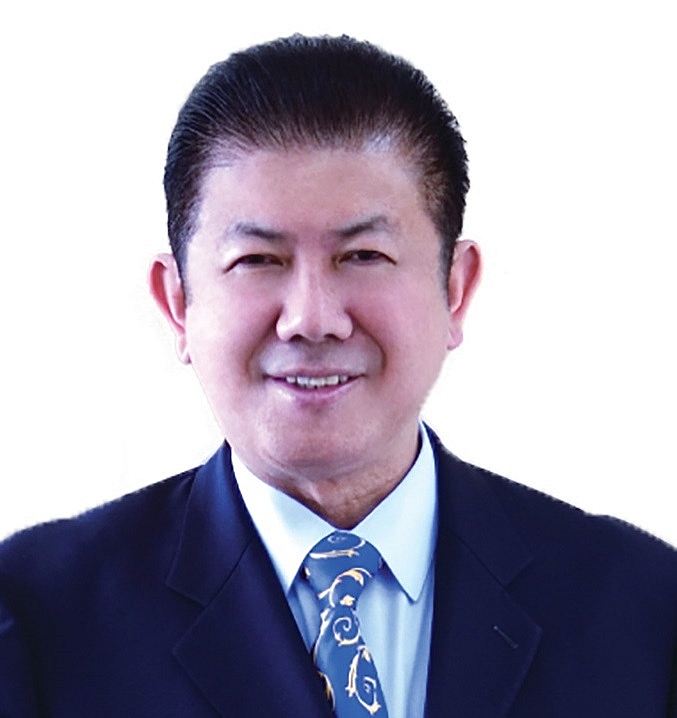 Sanan Angubolkul, chairman of the Thailand-Vietnam Business Council
Vietnam has the best investment environment in this region, thanks to the growing consumption in the economy of a young population in the middle-income group that forms the majority of the total population; the consistent investment policy of the government; and stable monetary policy with low inflation and stable foreign exchange rates.
Besides this, the government has kept on trying to enhance ease of doing business by simplifying rules and regulations, making it easier to do business in Vietnam.
In addition, export businesses are enjoying privileges of low import duties or no duty of importing countries that are free trade agreements (FTA) counterparties of Vietnam. The country has been enjoying tax privileges from many countries under FTA agreements such as Russia, Japan, South Korea, Australia, Chile, and more. Vietnam has also signed a deal with the EU, while it is also a member of the Comprehensive and Progressive Agreement for Trans-Pacific Partnership (CPTPP).
Moreover, the trade tension between the United States and China has resulted in negative impacts to the business community in both countries, especially Chinese exporters. As a result, some companies in China relocated their production facilities to Vietnam to avoid the impact.
Vietnam is presently the top beneficiary of the situation, and it has caused sharp jumps in industrial land prices and a shortage of skilled labour in many key industrial parks. It is suggested that technical training centres are set up in Vietnam for re-skilling and up-skilling labour. More vocational schools should be set up to develop human resources in Vietnam.
The number of supporting industries is insufficient to aid the expansion of core industries in Vietnam such as automobile parts and electronic parts.
How have deals like the CPTPP, which has been in force for a year, impacted Thai enterprises looking at or already based in Vietnam?
Most Thai enterprises in Vietnam will feel the positive impact of the CPTPP as they will get more purchase orders from their existing customers abroad and new customers in member countries of the agreement because their customers will enjoy tax privileges importing goods from Vietnam. On the other side, Thai enterprises in Vietnam import raw materials from other countries and convert it into finished parts to supplement the supply chain of Vietnam. So the CPTPP will bring positive impacts on Thai businesses in Vietnam.
What are your thoughts of the progress of the ASEAN bloc of which Thailand and Vietnam are both part, and the impact of Vietnam's diplomatic roles in 2020?
Vietnam has been playing a leading role among regional countries in term of trade among ASEAN members themselves and trade between the bloc and other countries. It is a good time for Vietnam to be both ASEAN chair and a non-permanent member of the UN Security Council.
As the ASEAN chair, Vietnam can help accelerating the endorsement of the Regional Comprehensive Economic Partnership (RCEP) among dialogue partners. As a non-permanent UNSC member, Vietnam can voice any concerns of the community and reflect its priorities on the world stage. Thailand chaired the third RCEP Summit in Bangkok last November on the sidelines of the 35th ASEAN Summit. The deal, the world's largest trade bloc and comprising 15 Asian-Pacific countries, is expected to be signed by all dialogue partners in March.
I wish to see the RCEP being implemented in full force by the end of the year to strengthen free trade and investment climate in Asia Pacific amid protectionism in many areas of global trade.
As you have said, Vietnam has the best investment climate in the region. So, what are the plans of Thai investors in this country?
Thai investors began to set foot in Vietnam back in 1988. By the end of last year, they have invested in 560 projects with total registered capital of $10.9 billion.
Investment by Thai groups in Vietnam ranked ninth in terms of value (see table). They have poured money in many fields such as agriculture, manufacturing, logistics, retail, health consulting, media content creation, petrochemicals, legal consultancy, pharmaceuticals, banking and much, much more.
Thai enterprises in Vietnam have employed tens of thousands of people, and many have offered know-how, technology transfer, and managerial training to local staff and Vietnamese executives.
These groups have been driving more export of goods from Vietnam, and they are also focusing on import substitution industrialisation. Some of the Thai businesses import Vietnamese goods into Thailand for trade promotion and exhibitions. Product and packaging designing have been provided to Vietnamese companies as a kind of assistance in an effort to make Vietnamese goods look modern and meet global standards.
Besides doing business in Vietnam, Thai investors have been trying to strengthen mutual understanding between the peoples of the two nations by enhancing cordial ties and co-operation in trade, culture, and education.
Recognising the great potential of Vietnam, Thai groups are very enthusiastic to invest in Vietnam, especially in manufacturing, energy, retail, and food and beverage businesses. Most of the key energy businesses in Vietnam have production capacity over 2,000MW and in their pipeline more than 10,000MW in aggregate. Thai businesses try to bring the most efficient and advanced operational systems into Vietnam. For example, C.P.'s newest feed operation at its chicken farm applies the latest technology and automation lines, with investment over $230 million. VIR
Phuong Hao

Thai groups have invested in many business fields in Vietnam, from goods production to retail.

CBU (complete built unit) imports from Thailand account for more than 50 percent of total car imports and turnover in the first eight months of the year, according to the General Department of Customs (GDC).