Many thermopower and cement plants in Hai Phong and Quang Ninh do not have enough coal to operate.
The Hai Phong Thermopower Plant has stopped operation of one electricity generation unit because of the lack of coal. Vinacomin and Dong Bac Corporation are not providing enough coal to Hai Phong.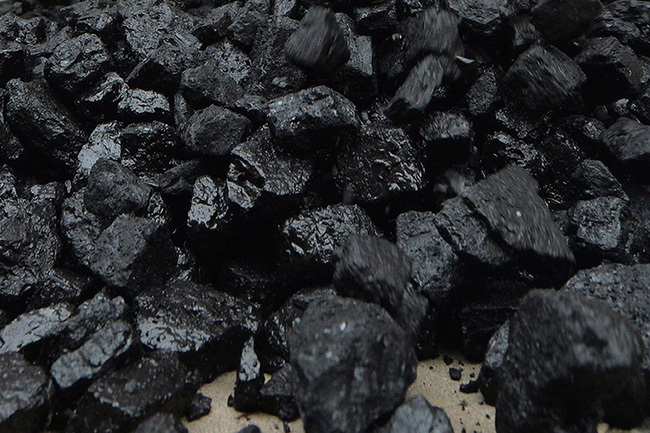 Under the contracts signed with the two coal miners, Hai Phong buys 2.2 million tons of coal from Vinacomin and 1.1 million tons from Dong Bac.
According to Duong Son Ba, deputy general director of Hai Phong Thermopower JSC, the plant needs 12,000-13,000 tons of coal every day. It will take 150,000 tons of oil, worth VND3 billion, to restart the unit.
Under the contracts signed with the two coal miners, Hai Phong buys 2.2 million tons of coal from Vinacomin and 1.1 million tons from Dong Bac.
The Quang Ninh Thermopower Plant has also stopped operation of 2 out of 4 units because of the coal shortage. As instructed by the government and the Ministry of Industry and Trade (MOIT), the company can buy coal from only two suppliers – Vinacomin and Dong Bac Corporation
Quang Ninh tried to negotiate with Vinacomin on the purchase of an additional 10 percent of contracted amount. However, Vinacomin has refused.
Since Vinacomin and Dong Bac cannot provide the amount Quang Ninh wants, the thermopower company has asked MOIT to allow to seek coal from other supply sources, about 10-20 percent of total amount needed.
Cement plants are also thirsty for coal. According to Hoang Manh Truong, chair of Vissai Cement, Vissai mostly used coal imports in 2018. The reliance on coal imports also occurs with Vicem. The cement manufacturer now has more experience in buying coal from outside the country.
"At some moments, Vicem's directors have to travel heaven and earth to seek coal for everyday production," said Bui Hong Minh, general director of Vicem.
"We have been warned that the coal price will continue rising this year as the result of many factors, including bank loan interest rates," Minh said.
Nghiem Vu Hai, a National Assembly Deputy from Hai Phong City, said Vietnam sometimes has coal supply in abundance, but it is short now because of the sharp increase in demand from plants.
As demand from all plants increases sharply and many new plants have become operational, the coal supply has become short because the exploitation capability remains unchanged.
"The major reason behind the short supply is that plants can not have exact forecasts about their coal demand and did not draw up production plans well," he commented, adding that enterprises need to have 3-5 year business strategies, rather than 'let the grass grow under their feet'.
Thanh Mai 

Coal-fueled thermal power plants are still an important source of energy for the next decade, when the country will be in dire need of energy for more production, heard attendees at a seminar in HCMC last week.  

A new step forward has been taken in implementing the plan on sales of coal-fired thermopower ash and slag with the release of national standards on slag used for surface leveling.